NYC & Company spotlights New York City as leading Convention & Meeting Destination
NYC & Company, the official destination marketing organization and convention and visitors bureau for the five boroughs of New York City, spotlights destination news, strategic convention development plans and product updates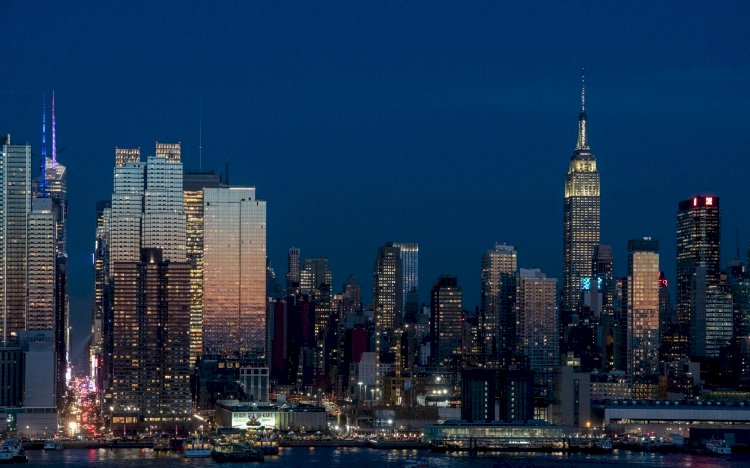 4th October 2019
NYC & Company, the official destination marketing organization and convention and visitors bureau for the five boroughs of New York City, spotlights destination news, strategic convention development plans and product updates.
Fred Dixon, President & CEO of NYC & Company said, "Meetings generate incredible value for businesses and communities while contributing meaningfully to the US economy. In my new role as Meeting Mean Business co-chair in 2020, I'm pleased to elevate the importance of this crucial industry segment while also spotlighting New York City's prowess as one of the leading US destinations for meetings and conventions."
Jerry Cito, executive vice president, Convention Development, at NYC & Company commented, "NYC & Company is pleased to promote the unique value proposition of convening in New York City. When a planner chooses to 'Make it NYC,' the results will exceed expectation and inspire imagination."
Recent destination developments include the May openings of the Statue of Liberty Museum, Empire Outlets—the first outlet shopping center in the five boroughs, set on the Staten Island waterfront—and the long-anticipated 512-room TWA Hotel at JFK International Airport. Jointly, the three represent enthralling new attractions for delegates and a convenient, glamorous new Queens's conference hotel, accessible via JetBlue's terminal. This October the Museum of Modern Art will reopen after a 40,000-square-foot expansion of its gallery space.
On Manhattan's west side at the brand-new Hudson Yards neighborhood (the largest private real estate development in the history of the US), delegates can enjoy retail and dining at The Shops and Restaurants; arts and culture at The Shed; a climbable public sculpture and Instagram-magnet, Vessel; and the flagship Equinox Hotel, Hudson Yards, NYC. The Edge observation deck will debut on the 100th floor of 30 Hudson Yards in early 2020, and events space on the 101st floor will offer unmatched views, all within walking distance of the nation's busiest convention center, Javits.
On September 27, NYC & Company hosted its first-ever official Climate Week NYC event at the Javits Center. "NYC & Company Talks: Building Sustainable Tourism Together" had a series of panels held on-site at The Nest. Industry leaders spoke to the growing consumer and business trend of sustainable travel. One panel focussed specifically on sustainable meetings and events, spotlighting how planners and those responding to RFPs can develop a responsible strategy and offer sustainable solutions to their clients. NYC & Company's renewal as the Sustainable Travel and Leisure Program Partner of Climate Week NYC reflects the organization's commitment to promoting responsible tourism.
NYC & Company also promotes sporting events and LGBTQ+ conferences throughout the City. The destination boasts two sports franchises per professional league, plus minor league teams. NYC & Company also partnered with LGBTMPA on a first-ever City FAM trip for LGBTQ+ planners.