Multi Property Vice President East India & Bangladesh and General Manager JW Marriott Hotel Kolkata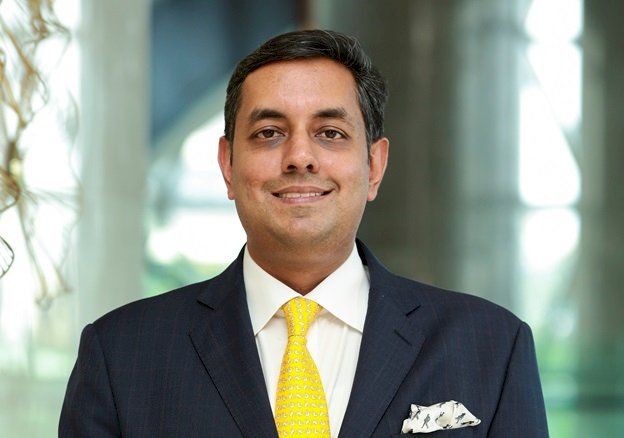 Gaurav Singh is the Multi-Property Vice President of East India & Bangladesh for Marriott International and General Manager of JW Marriott Hotel Kolkata.
With a career spanning over two decades, Gaurav has perfected the art of robust leadership skills and brings to the table a rich experience of strategic initiatives. The unmatched repertoire of his proficiency and understanding of the dynamics of hotel management, operations and administration casts him as a maestro in the world of hospitality. His dynamism, leadership qualities, and passion for the industry have contributed to impeccable results across the wide array of properties that he holds positions in. He has been a key motivator and fiercely instrumental in driving growth of JW Marriott Kolkata & Marriott hotels in East India and Bangladesh, for the last two years. Under his astute guidance, the hotel has gained recognition through various industry accolades which have further bolstered Marriott International's presence in the region.
Having proved himself to be an asset to the hospitality industry, Gaurav has received accolades for his keen business acumen and bagged numerous awards for his body of work in multiple hotels. He has been recognized as the General Manager of the Year by Hotelier India in 2016 and by Federation of Hotels and Restaurants Association of India (FHRAI) in 2017. Marriott International Inc. awarded him as the Best General Manager in APAC in 2017 and he was further recognized globally as winner of the coveted Global General Manager of the Year and Diamond Circle in April 2018.
He joined the Marriott family in the year 2013 when he took over Courtyard Ahmedabad as General Manager. Prior to him moving to the JW Marriott Kolkata, he enjoyed the position of Multi-Property General Manager of Courtyard Bengaluru Outer Ring Road and Fairfield by Marriott Bengaluru Outer Ring Road, Bengaluru. Having led the pre-opening team and was credited with the launch and positioning of Marriott's first joint venture investment in South Asia.
Outside the workplace, the social and fun-loving Gaurav is a passionate golfer as a winner in several tournaments. This avid traveler is also a wine and cigar enthusiast, loves his music and sports.