New airport project threatens World Heritage Site Machu Picchu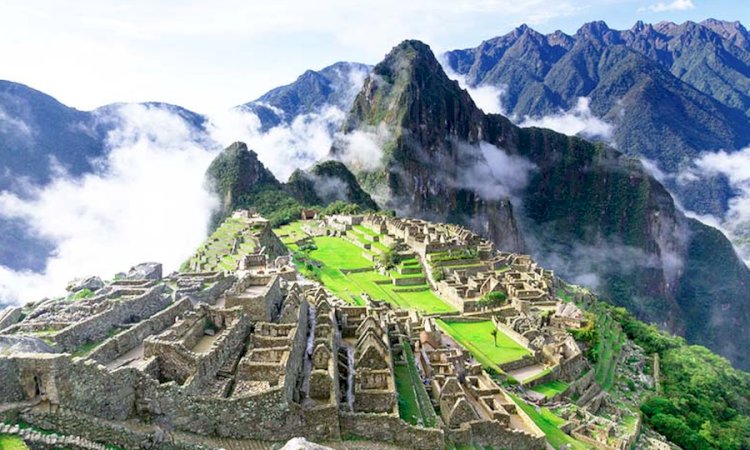 Work is underway in Peru's Sacred Valley to build a new airport that will help accommodate growing tourism rates. However, conservationists have warned the hub could bring more damage than revenue, putting the fate of the Machu Picchu citadel, the area's most famous attraction, at stake. In October this year, the Sacred Valley was included among the World Monuments Fund's list of 25 cultural heritage sites at risk.
GlobalData's Airport Technology writer Adele Berti reports: "The Machu Picchu World Heritage site has been the star attraction of the Sacred Valley of the Incas for decades and annually welcomes around 3.5 million visitors from across the globe."
"Sitting in the middle of Peru's Andean highlands, Machu Picchu is one of many archaeological sites currently threatened by the construction of a new airport, set to be built nearby by 2023. The airport will replace the area's main hub in Cusco and will feature direct flights to other South American cities and several US hubs. A project financed by the Peruvian State, it is expected to reach a capacity of eight million passengers per year and generate millions of dollars of revenues."
Announcing the airport's construction, President Vizcarra told reporters: "There are evaluations and studies that have been done for 15 years. This is not an improvisation. Chinchero Airport is going [ahead]."
However, the project has been subject of criticism from UNESCO, archaeologists and historians.
"There are a number of reasons that make the projected airport dangerous and altogether unviable," says Dr Gabriela Ramos, senior lecturer in Latin American History at the University of Cambridge.
Ramos adds: "Due to its altitude – over 10,000ft above sea level – the location is surrounded by mountains that are higher than 5,000m. Since the 1980s, there have been reports produced by aviation experts that have ruled out the airport project because of safety reasons. Human lives are threatened and the aviation industry should be aware of this."
There are also concerns in respect of the increased footfall that a new airport could bring to the area. In fact the number of daily visitors allowed to Machu Picchu is already almost double – 4,000 instead of the 2,500 that UNESCO recommends.
Dr Ramos says: "Presently, Machu Picchu receives a larger number than is reasonable, so, building an airport to receive three or four times more tourists is contradictory and threatens the preservation of the place. Turning Machu Picchu into a theme park will lead Cusco and its surroundings to deteriorate."