Resorts World Cruises Adds Penghu as a Destination for Kaohsiung and Hong Kong Cruises
Resorts World Cruises announced that the Resorts World One will call onto Penghu, a collective name for nearly 90 islands, every Tuesday, commencing 11 April 2023. This will greatly enhance the value of the 4-Day/3-Night cruise, which features two destinations as part of the itinerary for sailings departing from Kaohsiung and Hong Kong. With Penghu located off the east coast of Taiwan, the Resorts World One will now offer vacationers a comfortable and convenient alternative to visit the islands, which can only be reached by air and ferries.
Penghu is famous for its white sandy beaches, crystal clear waters, abundant marine life, which is a perfect destination for seaside fun for snorkelling, fishing and island-hopping boat tours. Guests can also explore and stroll in the historic Magong city that is renowned for its rich heritage and culture with breathtaking natural scenery. No Penghu stopover is also complete without savoring the popular seafood delicacies and shopping for local dried seafood. Shore excursions can be made to Baisha Island, famous for the Baoan Temple, where a 200 year-old Banyan Tree covers 660 square meters of land and beaches such as Shili and Sanshui.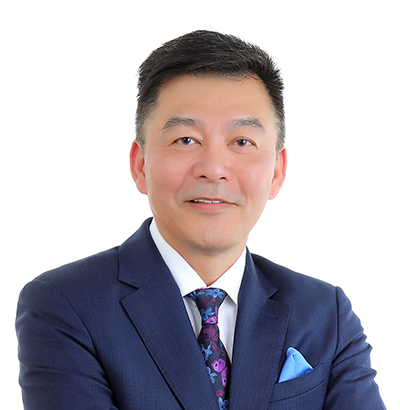 "In view of the tremendous support from Kaohsiung Municipal towards the homeport launch, we are delighted and highly confident in the Resorts World One Kaohsiung homeport cruise deployment from 4 April 2023 onwards, with a total of 78 voyages. Right after the Kaohsiung media launch on 2 March 2023, we are thankful to receive the joint invitation from Taiwan International Ports Corporation Ltd and Penghu County Government to add Penghu as a new destination," said Mr. Michael Goh, President of Resorts World Cruises.

"We are honoured to announce that the 4-Day/3-Night cruise departing from Kaohsiung will start from 10 April 2023 and arrive in Penghu the next day, allowing our guests to wanderlust in Penghu islands hopping adventure. Resorts World One will grow and increase the inbound and outbound tourism, which will enhance and create new economic opportunities for Kaohsiung, Penghu and across Taiwan," he added.
The inclusion of Penghu as part of the cruise destination will indeed have a great appeal to both domestic and international travellers. For guests departing from Kaohsiung, the 4-Day/3-Night cruise will depart on Mondays, calling at Penghu on Tuesdays and Hong Kong on Wednesdays before returning to Kaohsiung on Thursdays. Cruise fare starts from NT$6,900 onwards per guest based on twin-sharing. In addition, third and fourth guests pays NT$3,500 each.

An "Early Bird" promotion is now available for bookings made before end March 2023. This includes discount of an additional NT$1,000 off for each of the twin-sharing guest and also NT$500 off for each of the third and fourth guest, subject to terms and conditions. Besides that, Kaohsiung guests can also choose to depart on Thursdays and debark in Hong Kong on Fridays for a 2-Night land stay option, before re-joining the ship on Sundays to return to Kaohsiung by Mondays.

For guests choosing to depart from Hong Kong on a 4-Day/3-Night cruise, Resorts World One will depart Sundays, arriving in Kaohsiung on Mondays and calling in Penghu on Tuesdays before returning to Hong Kong on Wednesdays. Cruise fares starts from HK$1,699 onwards per guest based on twin-sharing. Third and fourth guests pays HK$850 each. Similarly an "Early Bird" promotion is also on offer with an additional discount of HK$ 300 for each of the twin-sharing guest and also HK$150 off for each of the third and fourth guest, subject to terms and conditions. Hong Kong passengers have additional choices of a 3-Day/2-Night cruise to Kaohsiung departing every Wednesday and a 3-Day/2-Night weekend cruise on high seas departing every Friday.

As 'A Resort Cruising at Sea', the Resorts World One will provide vacationers from Taiwan with more holiday options through a variety of cruise packages, which is inclusive of food and beverages at selected venues; complimentary access to LIVE international performances and recreational activities, as well as a wide selection of onboard accommodations. These include Interior Staterooms, Oceanview, Balcony staterooms and the luxury suites, "The Palace" – 'a ship-within-a ship' private enclave with exclusive amenities and facilities, including its own 24-hour European style butler service.

For booking enquiries on the Resorts World One, please email reservations.ts@rwcruises.com