Assam Tourism conducts three-city roadshow
Tourism Department, Government of Assam in association with India Tourism Mumbai, Ministry of Tourism Government of India organizes a three-city roadshow in India.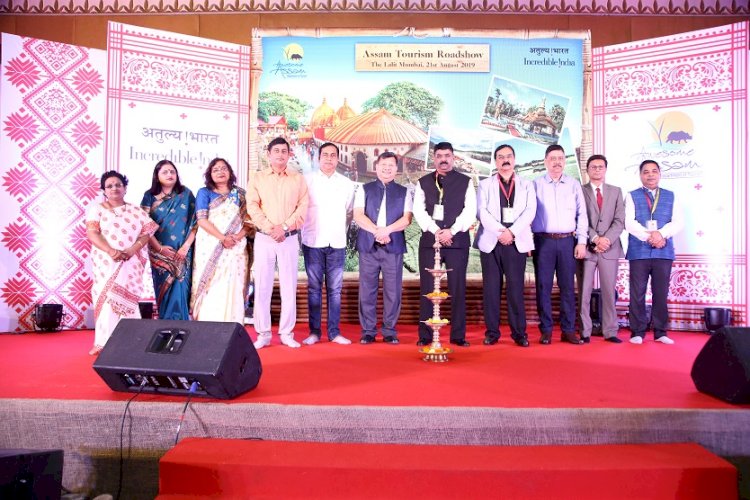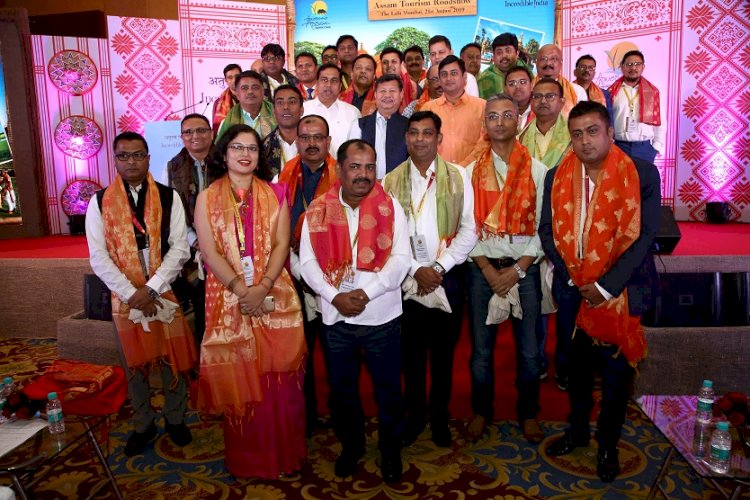 21st August 2019
Assam is one of the destinations blessed with such a mesmerizing beauty of nature which attracts all the group of people domestic or international. Well, Assam is on the urge of wooing the entire tourist from all over the countries on the back of new attraction and local events. Tourism department, Govt. of Assam in association with India Tourism Mumbai, Ministry of Tourism, Govt. of India organizes a three-city roadshow in India. The roadshow was held in the cities of Ahmedabad, Pune, and Mumbai to strengthen the relationship with the leading travel agents and tour operators to boost Domestic and International tourist arrivals to Assam as the part of the 2019 marketing strategy of the Assam Tourism.
The dignitaries present in the Assam Tourism Road Show in Mumbai were Shri Chandan Brahma – Hon'ble Minister Tourism, Assam, Shri Jayanta Malla Baruah – Chairman ATDC, Shri Navadeep Kalita – Vice-Chairman ATDC, Shri Bhaskar Phukan – Managing Director, ATDC, Shri Deba Kr. Mishra – Director Tourism, Shrimati Cauvery B Sharma, Deputy Secretary Tourism and the other officials of Tourism Department, Govt of Assam. Shrimati Neela Lad – Regional Director India Tourism, Mumbai and the other officials of India Tourism Mumbai – Ministry of Tourism, Govt of India were also present in the roadshow.
On the occasion of the roadshow Shri Chandan Bhrahma, Hon'ble Ministry of Tourism – Govt. of Assam said, "The Tourism Department aims to promote not only Assam's natural untouched beauty but also Assam's rich and composite culture, tea, wildlife, and many more. We are hopeful to attract our travel enthusiasts to our state of Assam. This year we aim to attract over 15 lakh tourists to our annual river festival called Dwijing Festival. In 2018-19, Assam witnessed 60,27,002 Indian visitor of domestic traveler and this year we are expecting to see significant growth in numbers."
Shri Jayanta Malla Baruah, Hon'ble Chairman ATDC commented, "Indian tourist is often looking for domestic holidays along with an international holiday every year. With improved infrastructure, Assam became one of the most vibrant state of the country. Assam has a lot to offer from religious, spiritual, and historical monuments, to unique tea estate experience topped with adventure and authentic cuisine."
Ms. Esha Chheda, Director, Hazel Treks N Tours said, "It was a great initiative taken by both Tourism Government of Assam and India Tourism Maharashtra. Assam Tourism Board along with more than 40 travel agents from Assam is working together on the drive of boosting tourism in Assam. I was a great show as they have come up with many new places and festivals to be discovered in Assam. Government is tieing up hands with national and international airlines for easy access to Guwahati. They have assertive plans of FAM trips to the state for tour operator across India."
The primary objective of this roadshow is to market and promote Assam as a destination throughout the year. The concept is a B2B platform which will bring tourism stakeholders on a platform where they would interact to explore opportunities of mutual trade. Tourism Board is set to launch new attractions, schemes and lucrative offers to attract more travelers from over the world and to sustain the momentum of Assam to be the first choice of International and Domestic travellers.