Jumeirah Vittaveli launches floating luxury villa
It's the first resort in the Maldives where you can start your holiday planning by choosing between a unique selection of villas and a brand new superyacht called "MY Vittaveli"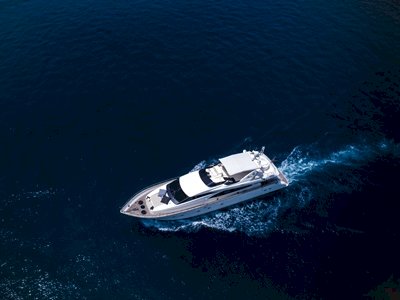 You can now live your Robinson Crusoe fantasy and explore the hidden treasures of the Maldives with a luxury twist at Jumeirah Vittaveli. It's the first resort in the Maldives where you can start your holiday planning by choosing between a unique selection of villas and a brand new superyacht called "MY Vittaveli" with 85 feet of private space.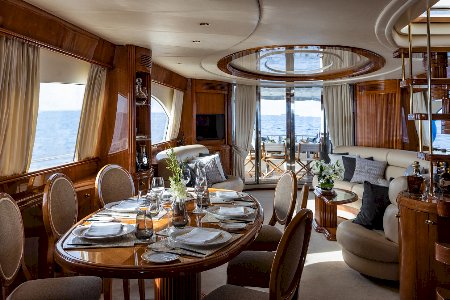 MY Vittaveli is an Azimut superyacht that accommodates up to eight guests for overnight stays or up to 20 guests for leisurely day-time cruises. Its sophisticated exterior design conveys the comfort and style experienced when staying on-board, with modern noise suppression technology guaranteeing a relaxing journey. The three decks invite you to spend leisurely mornings gazing out at the infinite ocean or to enjoy balmy evenings soaking in the four-person Jacuzzi on the top deck. Beautifully crafted wood joinery, cherry wood panels, and Italian marble inlays decorate the super yacht's two master cabins and two twin cabins, with each twin cabin offering the option to accommodate third guests through a retractable extra bed. All en-suite bathrooms include hydro sonic massage bathtubs and full-sized Hermes amenities.
Amit Majumdar, Regional Vice President, Boutique Resorts, at Jumeirah Hotel & Resorts said, "It has long been my dream to add a superyacht to our prime resort villa accommodations. Our guests love the resort and its surrounding house reef, as well as close by snorkel and dive spots, but the explorer in me has always envisioned that the best way to fully experience the Maldives would be with a combination of an island stay and a journey across the atolls. It's irresistible to set sail and explore the stunning variety of over and underwater wonders the Maldives offers, and I am proud my team has made it possible to offer such a special experience for our guests."
Whisk your family away on an exploration into the marine world and visit a local island on the way to admire the art of lacquerware or mat weaving. The super yacht's swim platform allows for comfortable entry and exit for water sports, diving or snorkeling. For more adrenaline-fuelled fun, jet tender out or take a jet ski, or choose a more relaxing activity like fishing the Maldivian way, and enjoy the spoils of your catch with a fresh seafood meal on the aft deck dining area. Enjoy four hours of complimentary cruising every day when you stay on-board MY Vittaveli. Stop-off for a beach BBQ dinner, explore the sandbanks and uninhabited islands, try a fishing trip or discover the underwater world on a snorkeling excursion.