AATO meets Lt. Governor to discuss various issues concerning tourism in A&N Islands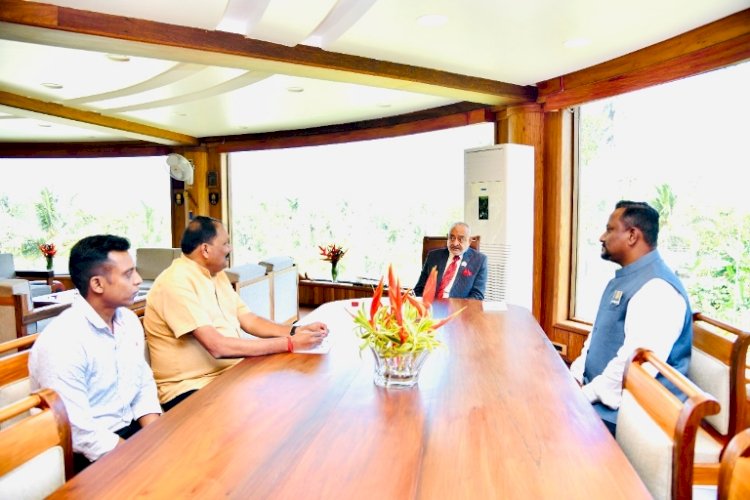 Andaman Association Of Tour Operators (AATO) Committee Members Shri. Mohan Vinod (President), Shri. Vivek Singh (Vice President) and Shri. Saikat Biswas (Joint Secretary) meet Hon'ble Lt.Governor A&N Islands Admiral D K Joshi, PVSM, AVSM, YSM, NM, VSM (Retd.) at Raj Niwas today and discussed the various issues concerning the tourism industry in Andaman & Nicobar Islands.
Shri. Vinod submitted a representation to the Hon'ble Lt.Governor requesting the formation of a tourism coordination committee involving stakeholders and various departments of the A&N Administration. He also requested HLG to ease out the registration and renewal procedure of I.V.boats, Parasailing boats and other water sports activities.
Hon'ble Lt.Governor appraised the delegation about various initiatives of NITI Ayog & A&N Administration with regard to the development of tourism in these islands. He also assured all possible assistance to tourism stakeholders in the smooth operations of tourism-related activities in these islands. Shri. Vinod expressed sincere gratitude to the Hon'ble Lt.Governor for meeting the delegation amidst his busy schedule.