BLS International signs contract with Embassy of Brazil in Lebanon
Mandated to operate Visa Application Centre in Beirut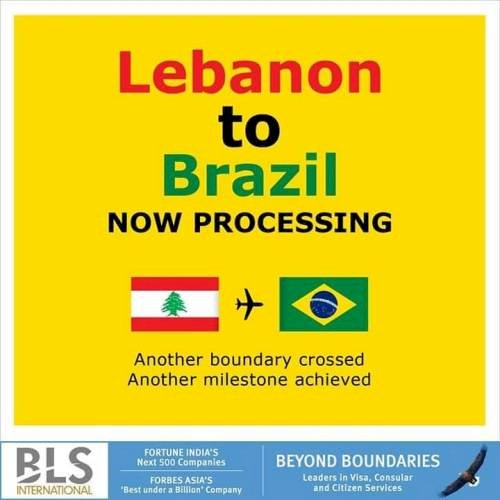 BLS International, a leader in visa, passport, consular and citizen services, announced that it has commenced operations for the Embassy of Brazil to accept visa applications in Lebanon. This addition to the already robust portfolio of Consular and Citizen Services offered by BLS International reflects the company's focus on efficiency and continuous excellence in its operations.
Commenting on the new contract Shikhar Agarwal, Jt. Managing Director said, "We are extremely pleased to partner with the Embassy of Brazil to provide smooth and efficient visa application experience. BLS will work together with the Embassy to create a distinguished practice for all its valuable applicants in Lebanon."
This contract has been signed to provide efficient visa application services to people traveling to Brazil from Lebanon for business, work or leisure. The application center is centrally located at 2nd Floor, Kalot Center, Badaro, Sami El Solh Boulevard, Beirut-Lebanon and has well trained staff to handle applicants' queries.
In recent months, BLS International has been gearing up to provide innovative solutions to Governments and Citizens across the globe and has bagged numerous awards such as India's Most Trusted Companies Awards 2019 and the Best Operational Process in Visa Outsourcing Award 2019 at World Quality Congress & Awards. These awards are a testimony that the Company is implementing best solutions in its operations that are enabling it to re-engineer and transform the business.