Delight Group Is Expanding Its Wings!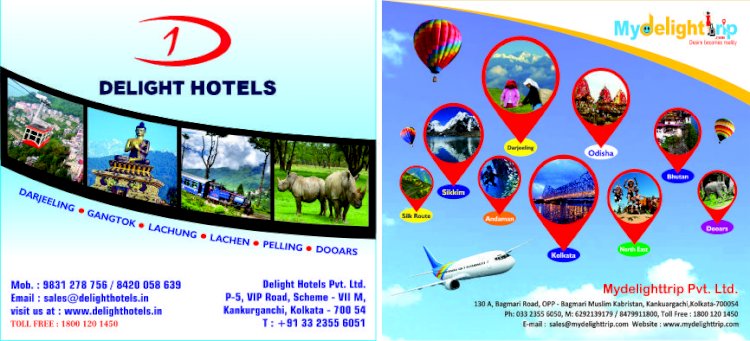 Delight Group, a well recognized brand in the hospitality industry, started as Delight Hotels in 200 with only one property in Gangtok. Completing a decade in the industry, it has now 11 more properties in Darjeeling, Gangtok, Lachung, Lachen, Pelling and recently in Dooars.
In the year 2016 group introduced its travel wing MyDelightTrip catering to both B2B and B2C markets. Catering B2B agents for Sikkim, Darjeeling, Bhutan, Andaman, North East, Odhissa & West Bengal. The group has a strong Hotel Supply Network of around 1500 hotels across these markets along with own fleets of transport. The team at MyDelightTrip is in constant touch with around 24000 agents across Western, Southern, & Northern India. And having base in Northeast the travel wing also caters to B2C for all Domestic and International Packages.
This year group has launched Delight Growth which is a vertical taking care of Hotels Revenue Management.
Speaking on the expansion plans Mr. Arup Sarkar, Founder and Director at Delight Group said, "MyDelightTrip is having a team size of 30, which is very energetic and prompt and following the vision of taking it to newer height. All these years Safari Plus has been instrumental in promoting our brand as our most trusted and efficient print partners. Delight has an endeavor to grow constantly and we see Safari Plus as one of our most important partners in this journey."