'Karnataka International Travel Expo 2019' concluded successfully
Karnataka Tourism Society in association with Govt. of Karnataka and the Department of Tourism gradually hosted Karnataka International Travel Expo which is been held on 25- 27 August 2019.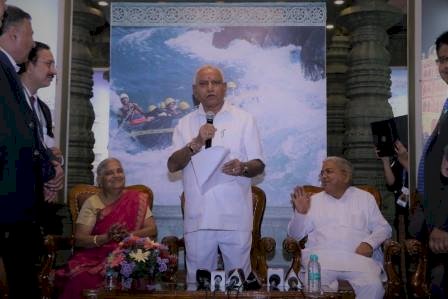 Karnataka Tourism Society in association with Govt. of Karnataka and the Department of Tourism gradually hosted 'Karnataka International Travel Expo' which is been held on 25- 27 August 2019. The event was inaugurated by the Honourable Chief Minister of Karnataka, Sri BS Yediyurappa on the 25th August 2019. The event has over 400 registered buyers and media from 30 countries seeking opportunities in the Karnataka Tourism Eco-System and discovers the state of Karnataka.
While inaugurating the event,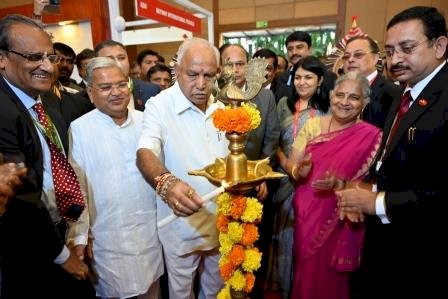 Sri BS Yediyurappa said, "Karnataka has immense potential to become a world-class destination, and we in Karnataka are supporting the efforts of the tourism department to market the State globally. The vision for Karnataka Tourism is to increase the sector's GSDP contribution to 20% by 2025 and provide direct and indirect employment to 65 lakh people through tourism".
The chief goal of the expo is to increase the overall size of the tourism sector in Karnataka. The event will gather international professionals looking to find new ways to further Karnataka as an ideal destination and get first-hand exposure to various tourism products of Karnataka.
Mr. TK Anil Kumar, Secretary – Tourism, Govt. of Karnataka said. "Karnataka is home to a large and exciting portfolio of globally acclaimed tourism products with UNESCO World Heritage Sites, splendid wildlife and resplendent nature, virgin beaches to adorn. 'Karnataka International Travel Expo', is been held for the first time, will provide the impetus to the inbound travel and tourism and would enhance the marketing efforts of Karnataka Tourism to promote our destinations to the travel trade from all over the world".
Major National and State level Trade and Hospitality Associations including the Federation of Hotel and Restaurant Association of India, Association of Domestic Tour Operators Association of India (ADTOI), Adventure Tour Operators Association of India (ATOAI), India Association of Tour Operators (IATO), Travel Agents Association of India (TAAI), BCIC, FKCCI, FHRAI, Karnataka Tourism Forum, Enterprising Agents Association of India (ETAA), SKAL, South India Hotel and Restaurant Association (SIHRA), Travel Agent Federation of India (TAFI), Karnataka Pradesh Hotel & Restaurant Association (KPHRA) etc. are among the many supporting the event.
The event has featured an exclusive Karnataka Pavilion: Mr. Kumar Pushkar, Managing Director, KSTDC said, "Karnataka with its diverse range of products is fast emerging as one of the most interesting and productive states for the travel-trade, both for leisure and business travel. KITE 2019 aims to be a globalized one-stop sourcing platform and is a vital networking platform for stakeholders within our tourism industry to effectively reach out to the global travel market."
Mr. K Shyamaraju, President, Karnataka Tourism Society said, "This August gathering promises to be a unique opportunity for us to explore the tourism industry in Karnataka.' Karnataka International Travel Expo' will help create a networking eco-system to focus on developing business opportunities with the travel trade from India and abroad. The stakeholders of Karnataka have accorded tremendous support to the event facilitating the familiarisation tours across Karnataka".
Highlights of KITE 2019:
● One of India's biggest Hosted Buyer Travel Event
● The first time such an event has been held in Karnataka, making it the sixth state of India to successfully host such an event
● More than 10,000 B2B meetings between tourism stakeholders for Karnataka over 2 days
● Participation of over 300 Buyers from 30 countries
● Over 100 Exhibitors representing various destinations and marquee products of Karnataka
● Coverage from over 40 media representatives and bloggers, including 17 representatives from international markets
● Over 15 different tourism segments of Karnataka including Heritage, Wildlife, Adventure, Coastal, Spiritual, Ecotourism, Wellness, and Meetings & Conferences were showcased
● Familiarisation Tours showcasing major destinations of Karnataka will be conducted before and after the KITE event. Prominent destinations covered include Hampi, Coorg, Kabini, Mysore, Chikmagalur, Vijayapura, Badami, and Pattadakal among several others.
● Karnataka Tourism Society comprising stakeholders from various industry associations provided complimentary hotel stay of over 700 room nights to support the pre-event and post-event Familiarisation Tours to showcase the State.