Maldives Marketing & PR Corporation announces its Marketing campaigns in India
Maldives Marketing & Public Relations Corporation (MMPRC) announced their 2019 marketing campaigns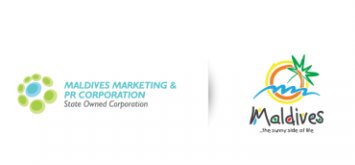 Maldives Marketing & Public Relations Corporation (MMPRC) announced their 2019 marketing campaigns at Radio, Cinema, OOH campaigns, webinar and partnership with Make My Trip for the last quarter of 2019 to make an explosive marketing push.
Radio Campaign started from 14th October 2019, it's a 10 day campaign with the leading radio channels - Fever FM in New Delhi and Red FM in Ahmedabad, Nagpur and Kochin.
MMPRC partnered with INOX Leisure Limited for its Cinema Campaign for 14 days which started on 11th October 2019, where 81 screens across 16 Cinemas in Mumbai, Chennai, Bangalore and Jaipur showcased a 20 second promotional video of Maldives providing its viewers a better understanding of the destination.
Additionally, MMPRC together with Make My Trip (MMT) will soon kick start a digital campaign for PAN India market to boost visitors' arrival to the Maldives. This activity is designed to promote Maldives and will include elements like social media posts, banner display on MMT website and App homepage, Mobile push notifications, blog promotions and booking incentives.
Mr. Thoyyib Mohamed, Managing Director of MMPRC, said, "India is one of the key markets for Maldives and we have seen a remarkable growth from India over the years. These marketing campaigns are specifically designed for Indian Travellers so that they can have a better understanding of the destination. We have no doubt that our campaigns will help raise the profile of Maldives. We look forward to welcoming tourists from the India to our shores."
Maldives OOH campaigns will also be splashed across Bangalore, Hyderabad and Kolkata. Regular webinars are also being conducted to educate the travel agents regarding Maldives exclusive one island-one resort policy, Free Visa-on-Arrival for all, Hotel/Resorts, attractions, etc.