VITS launch luxurious Gazebo Resort in Pattaya
VITSKamats Group has recently launched VITS Gazebo Resort in the picturesque island of Pattaya, Thailand's most popular Indian tourist destination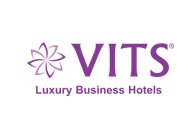 10th October 2019
The VITSKamats Group has recently launched VITS Gazebo Resort in the picturesque island of Pattaya, Thailand's most popular Indian tourist destination. The iconic VITS Kamats Group has expanded its portfolio in the Global hospitality market with its launch in Pattaya, the second destination in Thailand. The VITS Gazebo Resort will bring the best of global practices and warm, intuitive Indian hospitality in a modern and efficient setting.
Mr. Vikram Kamat, Founder Chairman, VITS Kamats Group, said, "We are delighted to extend the VITS luxury experience in Thailand with the launch of the VITS Gazebo Resort located in the heart of Pattaya. The resort will showcase the best of Indian hospitality with its unique roots in the cultural mores of this country which have few parallels. With this launch, we want to tap and capitalize on the ever-growing international inflow of tourists in one of the most popular tourist destinations in the world. The VITS Gazebo Resort offers plush features specially designed for Indian travelers."
VITS Gazebo Resort strives to provide the best leisure experience to guests. It is located at the central hub of Pattaya and within proximity to important travel hubs and places to visit in Pattaya, it is easily accessible for guests traveling for business or leisure all over the world.
At VITS Gazebo Resort, luxurious rooms are elegantly furnished with modern decor and equipped with all necessary facilities. 24-hour room service ensures that make you feel like home. An in-house restaurant near Pattaya beach serves delicious dishes from the local cuisine and whips up lip-smacking delicacies. The wellness center and spa at the Pattaya hotel provide a range of treatments and therapies to help guests relax and rejuvenate. Amenities include banquets and conference halls for the seamless event.