Wellness Destination Chiva-Som, Thailand, Announces New Festive Offers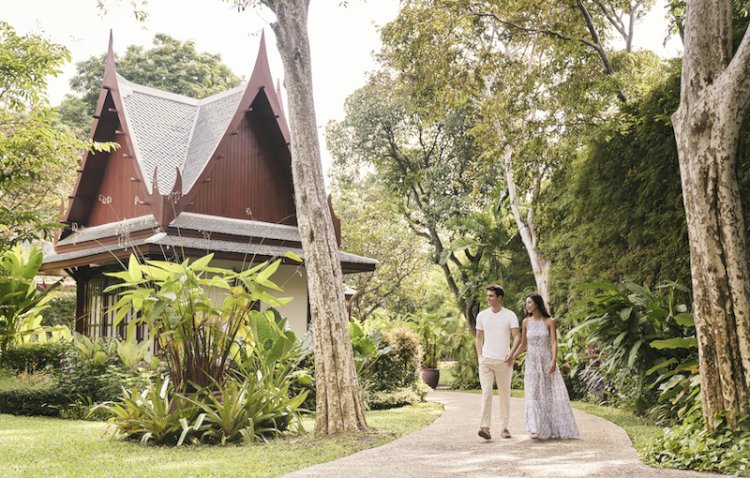 For those seeking a feel-good festive season, the recently reopened Chiva-Som in Thailand is offering two promotional offers for stays between 1st – 25th December 2019.
Guests can save up to THB 12,300* per person, per night and receive a wellness voucher worth THB 1,000 per person per night; and for those who book a Thai Pavilion room over the same period can expect a complimentary upgrade to a brand new Thai Pavilion Suite.
Located in the royal resort of Hua Hin on the Gulf of Thailand and set amongst seven acres of breath-taking tropical gardens sits Chiva-Som, Asia's pioneering wellness destination, with a holistic approach that uses Eastern and Western philosophies to guide guests along a personalised path to better long-term health and overall well-being. Chiva-Som, meaning 'Haven of Life' is world-renowned for the quality of its therapies that encompass the mind, body and spirit, ranging from weight management and stress reduction to skin rejuvenation and longevity. Their award-winning wellness cuisine presents outstanding dishes, designed with nutrition at the centre of the gastronomic experience. The culinary team deliver outstanding creativity, flair and flavour combined with the most healthful ingredients in extraordinary low-salt, low sugar and low fat dishes.
Fresh from its refurbishment project, the much-loved Chiva-Som has embarked on a brand new era of wellness which will see it continue to set the benchmark for its unprecedented expertise and approach to health and wellness.
For more information and reservation, please send to reservation@chivasom.com or call the resort at Tel: +66 (0) 3253-6536.