Explore South Africa as MICE Destination
South Africa offers a power combination of experiences – traditional cultures mixed with modern urban rhythms eco-tourism in harmony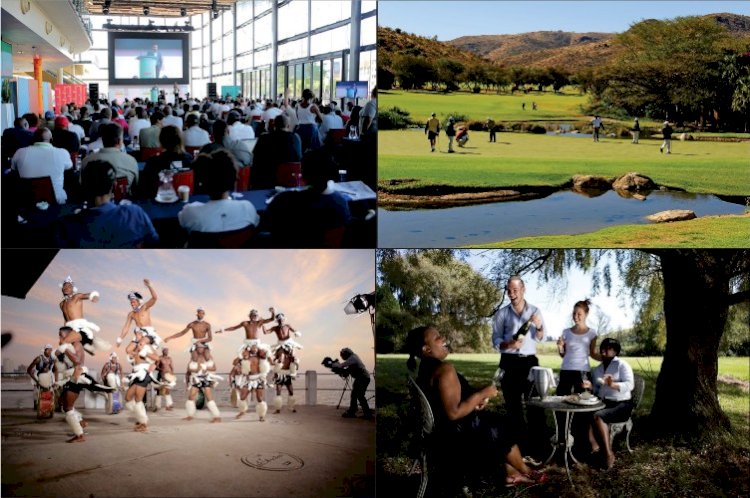 The Rainbow Nation has a myriad of unique activities to discover yourself and your fellow travellers on the perfect MICE outing. A wide variety of options exist to cater for conferences, events and incentives of all sizes and budgets. South Africa is as adept in hosting mega events of 10,000 delegates as in intimate corporate team building activities for 10 colleagues.
The best-in-class facilities provided at the convention centres have been host to varied global events and continue to be popular choice for various big ticket events. In addition, several game lodges in South Africa organize and offer facilities for smaller conferences and events from India. Along with the luxury experience, these game reserves provide corporate firms with several customized options of team building and leadership skill development and other training and development programmes and exercises.
South Africa offers a power combination of experiences – traditional cultures mixed with modern urban rhythms eco-tourism in harmony with adrenalin-fused adventure getting transported from our common human origins right through to cutting-edge scientific discoveries and technologies. Incentive groups and conference delegates can participate in a variety of interesting activities - a walking safari or foraging into the bush to enjoying the sand dunes and the vineyards, from drumming sessions during the African Boma under the starlit sky to enjoying gum-boot dancing with the entire group.
Activities such as adventure, spas, voluntourism, cultural and historic attractions, are also gaining a lot of attention among MICE groups.
Those visiting the province of Gauteng can go on extravagant shopping expeditions in Johannesburg or even take a live diamond mining tour at the Cullinan Mine! When in the stunning province of KwaZulu-Natal, visitors can partake in unparalleled wildlife experiences in close proximity to Durban or, even undertake a sea safari and maybe spot whales or, indulge in yacht sundowners.
When in KwaZulu-Natal, a visit to the Drakensberg mountain range is a must-do. A sunrise hot air balloon ride over the majestic, natural beauty of the ranges will leave one speechless and in awe. For adventure lovers, the entire stretch from the East Coast all the way through to the Garden Route is treasure trove of experiences. Be it bungee jumping, shark cage diving, sky diving, para-gliding, sand-boarding, quad biking, zip lining, river rafting or even golfing; South Africa has it all!
Four major international airports located in Cape Town, Johannesburg, Durban & Kruger Mpumalanga International Airport as well as numerous domestic airports and air services connect the country's leading destinations and there is an extensive, modern road network, making it easy and affordable to access and experience a wide range of activities.
While adventure and leisure is a great mix for meetings, South Africa also has lots of golf courses that offer MICE travellers a unique networking experience. After all as one would agree, on some occasions, more business gets done and problems get resolved between the twelfth and the fifteenth hole than in the boardroom!