Go Air fares staring from Rs. 1320 onwards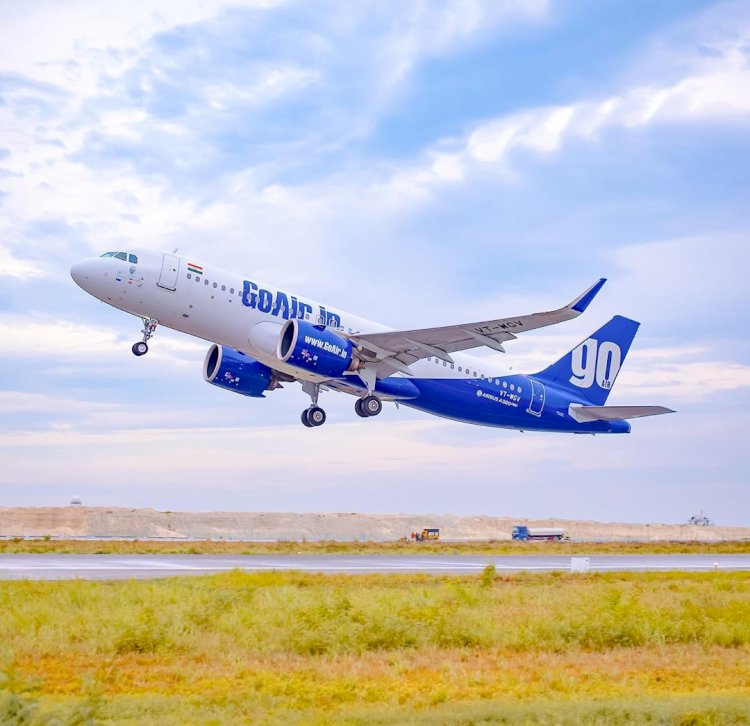 Indians are changing the way they take calls on vacation destinations, duration and overall planning – be it adventure tours, excursions or long family-vacations. GoAir India's fastest growing airline, has captured these changing trends to usher in the new decade 2020 with fanfare. On the anvil is a voyage to your favorite destinations from 14 January 2020 to 31 July 2020 across the GoAir network that spans 24 domestic cities. So tighten your seat belts and get ready for an exciting and well deserved annual break or an exciting getaway to unwind – just pick your choose from an array of options that can be booked between 03-08 September 2019 with fares starting from Rs. 1320 onwards.
Mr. Jeh Wadia, Managing Director, GoAir said; " We Indians are aligning with our global counterparts i.e., vacations are being planned 120 – 180 and in some case even 210 days in advance. It is heartening to see that the benefits of advance planning are being understood well and customers are ready to take longer period calls. Customers have come to realize the full potential and the power of choice, be it 4 or 5 star hotel for the price of 2 or 3 star hotels, availability of choice of room, view, location, fare, etc. Go ahead and exercise your freedom to choose flights that best suit your holidaying needs – celebrate Holi with friends in Lucknow or plan a tour to the national capital to watch the Republic Day parade or just plan a Maha Shivratri in the Andaman or even fly to Jaipur and enjoy tiger safaris in Ranthambore."
GoAir Flies to 24 domestic destinations including Ahmedabad, Bagdogra, Bengaluru, Bhubaneswar, Chandigarh, Chennai, Delhi, Goa, Guwahati, Hyderabad, Jaipur, Jammu, Kochi, Kolkata, Kannur, Leh, Lucknow, Mumbai, Nagpur, Patna, Port Blair, Pune, Ranchi and Srinagar. GoAir operates 300 daily flights and also flies to 6 international destinations, including Phuket, Bangkok, Muscat, Dubai, Abu Dhabi and Male with another 2 destinations to take-off soon.