IITM announced the Exhibition dates for 2023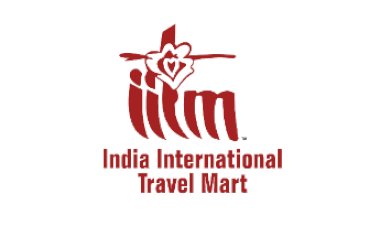 Sphere Travelmedia & Exhibitions announces the 2023 Calendar of 'India International Travel Mart' events to be conducted in Nine major markets of India.
IITM Kochi: 19 – 21 January 2023
IITM Ahmedabad: 24 – 26 February 2023
IITM Kolkata: 3 – 5 March 2023
IITM Bangalore: 28 – 30 July 2023
IITM Chennai: 4 – 6 August 2023
IITM Mumbai: 28 – 30 September 2023
IITM Delhi: 5 – 7 October 2023
IITM Pune: 24 – 26 November 2023
IITM Hyderabad: 1 – 3 Dec 2023
With this year's edition of 'IITM', Sphere Travelmedia & Exhibitions completes Twenty-Four years of providing the travel industry and discerning buyers from the travel – trade an opportunity to do and transact business.
With organizations and tourism boards from over 30 Indian states and over 40 countries, 'India International Travel Mart' will showcase a variety of destinations from different spheres such as international destinations, pilgrimages, adventures, culture & heritage, beaches, hills and many more. The Exhibitor Profile includes participation from Travel agents & Tour Operators, DMC, Hotels & Resorts, National Tourist Offices, Online Travel Portals, Travel Technology, Adventure Tour Operators, Eco – Tourism activities, etc.
Mr. Sanjay Hakhu, Founder and Director, Sphere Travelmedia said, "India, in spite of the prevalent business environment is fast emerging as one of the most interesting and productive countries for the travel industry, both for leisure and business travel. A combination of factors such as a stable economy, a highly vaccinated profile of travellers, opening up of destinations and enhanced connectivity are responsible for the projected growth and demand for international travel products among discerning Indian travellers".
Mr. Rohit Hangal, Founder and Director, Sphere Travelmedia added "With the inbound sector still on the rebound phase, 'India International Travel Mart' provides the right impetus to woo the vibrant and growing Indian domestic tourism sector. With a base of over 500 million discerning domestic travel seekers, it is a yearlong market, no hospitality and travel organization can ignore".