Maldives Appoints New Vice President of Sales and Director of Sales & Marketing
Ms. Simmi Satyeash Pai named Vice President of Sales and Director of Sales & Marketing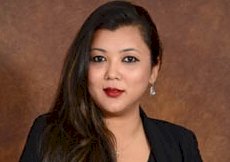 Bangalore,11 September 2019
OZEN by Atmosphere, Maldives appointment of Simmi Satyeash Pai as Vice President of Sales and Director of Sales & Marketing. She brings more than 14 years of experience within the destination in Sales and Marketing.
In her new role, she will be responsible for all sales efforts for the group, with a focus on pushing Sales and Marketing activities for OZEN by Atmosphere to a broader level in the global luxury travel market.
Before joining Atmosphere Hotels & Resorts, she was the Director of the Sales & Marketing of Fairmont Maldives at Sirru Fen Fushi.