Bengal Travel Mart (BTM) starts from 22nd to 24th February, 2020 in Siliguri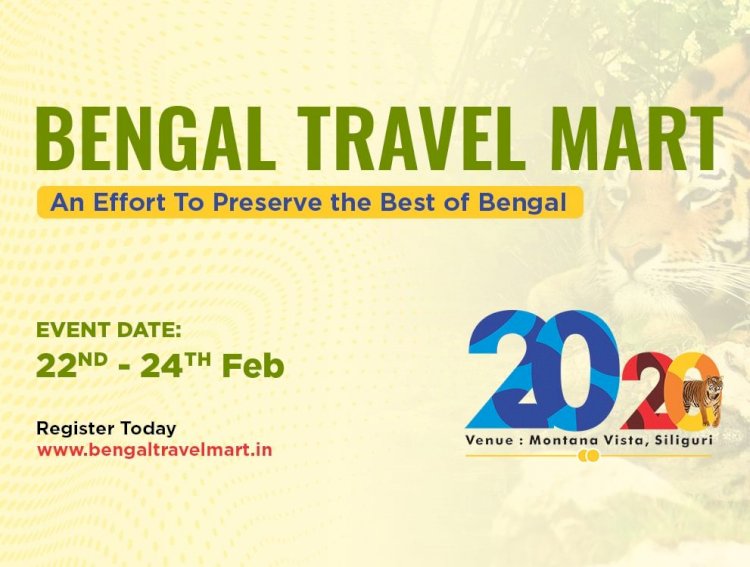 The Bengal Travel Mart (BTM), is North-East's biggest Travel & Tourism Fair and is scheduled from 22nd to 24th February 2020 in Siliguri, West Bengal. BTM brings together business enthusiast with their tourism products and services from across the region to promote the overall tourism prosperity in this beautiful region. Siliguri is the gateway to Northeast and it is a very big tourist hub. Bengal Travel Mart is the biggest platform to boast tourism within this region and also to the neighbouring countries like Nepal, Bhutan and Bangladesh.
Bengal Travel Mart was conceptualized by Eastern Himalayas Travel and Tour Operators' Association (EHTTOA) and was made possible by the blessings from Hon'ble Chief Minister of West Bengal, Smt. Mamata Banerjee & Shri Goutam Deb, Hon'ble Minister-in-Charge, Tourism Department, Chair Person WBTDCL.
The three-day event will enhance the tourist inflow to West Bengal and will focus on to showcase the state as a destination for domestic and international tourists. BTM gives the platform to the local travel trade to showcase the tourism products, state's infrastructure and the facilities to the national and global audience and especially to the trade people for better marketing of tourist and tourism facilities throughout West Bengal.
This is the 5th edition of the show and the venue this year is Montana Vista, Siliguri. The event is expected to cross the milestone set last year with 104 Exhibitors and 168 Buyers. There would be sessions with local stakeholders on new plans that the state has to promote tourism, cultural programmes and business-to-business meetings. The participation from the neighbouring countries is also expected during the show.