The Rebound of Indian Tourism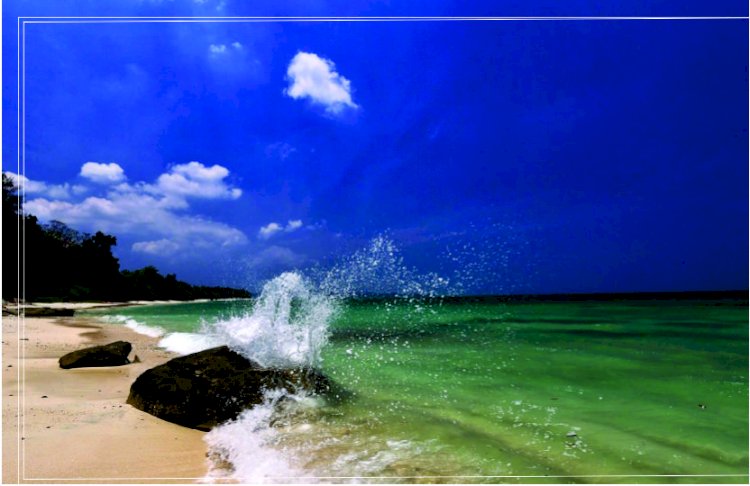 We have been talking about the revival of Indian Tourism after the negative impact of Covid 19 menace and carry a sentiment that it may take minimum 3 to 4 years to be back in business. Even many experts have suggested only domestic tourism can be the saviour of Indian tourism. To some extent that may be right, but I find there is cause for cautious optimism in the coming year for inbound tourism as economic stability with signs of nascent growth, control on the pandemic and increase in business traffic with in Western Europe. The Asia region is quite visible and once air connectivity situation improves in India with overseas countries say by January-March 2021 end.
The tourism industry in India is in touch with the Union Civil Aviation Minister to liberalize international air flight regulations to India, so that all our 30 international airports start getting international tourists. Somewhere this growth has to be made to revive Indian tourism.
The image perceived by those who use or are likely to use our brand and services need a clear cut decision from the government. Branding is thus a process that puts together and sustains complex mixtures of attributes and values which are intangible, but needs careful consideration to reach international markets. The objective of branding India is now to spread the message of how safe it is and alternative offerings to cover both domestic and international tourists. At present, the image factor is not so convincing, especially due to confusing messages about Covid-19 safety operations at the Indian airports and stead governments having different entry-exit formalities and Covid norms. Even state entries by road and airports have different norms. That creates confusion.
One aspect we all must understand that after this pandemic, our lives will never be the same again, and the world surrounding us now has a new standard. This new standard will be focusing on safety only. Tourists will visit a destination where they have the confidence that ensures the safety of their lives. For that matter, they are willing to follow all the safety regulations such as covering their faces with a mask, sanitizing and washing their hand frequently and maintaining social distance from others. They would like to avoid places where there is a crowd. Our tour operators should learn soon to adapt these new normals and have full knowledge about the shift in the travellers' expectations. They would like to travel to countries where borders are open, and not much paperwork is needed to obtain a VISA, so to attract foreign tourists, even VISA-free entries should be allowed, with some regulations, such as a 15-day minimum stay. This is being done by many competitive countries to boost tourists into their various destinations, so the government has to be requested by the industry to liberalize VISA regulations.
Our tour operators must understand tourist psychology that works on a different way of handling the Covid situation, and that is the special care that they had been rendering before the pandemic. The focus is on and will be on until the pandemic is over, safety and how safety standards have been adopted in business operations. The future of tourism depends on emerging niches, which will cover trouble to destinations where it is easy to maintain social distancing practices and offer a unique experience. The tour operators thus need to work out programs that avoid public forms of transportation and crowded tourist areas. The customers' expectation is a visit to a secluded location.
Destinations like clean beaches in the Andamans, the tulip gardens of Panchuli in Mansuri, Kumaon, Gurudanar Lake in Sikkim, the floating market in Srinagar, the tea plantations in Munnar, or Thar desert in Jaisalmer and many such other destinations, but not urban cities. Old standards of the hustle-bustle of city tours, shopping tours, and festivals are not to be included in the itinerary. The packages have to be eco-sensitive and sustainable. Safety with masks and social distancing is a must in the packages.
Tour operators must educate themselves, and especially their coworkers, with the latest trouble guidelines from the government and overseas countries. Digital marketing will be the key to success.
Hence, tour operators must put all the information online and refresh regularly to keep clients informed about the newest updates. This should be presented with inspirational messages. Tour operators must give reliable news to the clients to motivate them to check daily and join them. The experienced operators will be more for F.I.Ts (First Individual Tourists) and small family groups. Thus the tour operators will be needed to keep a selection of holiday packages ready. Selected destinations should be the place where Covid threats are under control, and safety procedures are regulated with strict enforcement. Clients are mentally aware that freely travelling is in the past because of the coronavirus health directives, such as: visiting shopping bazaars being withheld because of the need of social distancing, and fewer devotees are being admitted into cultural events for the same reasons.
Tour operators must ensure that the world is recovering, even though piece by piece, from Covid-19, and borders are gradually starting to open by Mid-January 2021. Tourism has great resilience power. It will bounce back. People can't stay at home much longer with lockdown driving them mad.
They have to experience the adventures and thrills of tourism. Exodus will be there sooner or later for inbound tours. The Indian travel industry professionals should be ready and fully equipped to take their share of the global business. Adopting new standards and innovating are keys to reviving Indian tourism.
*By Gour Kanjilal - The writer is former Deputy Director General Ministry of Tourism Government of India and former Executive Director IATO. Views expressed are personal

#Gourkanjilal #TourismRevival #restartTourism #TourismBounceBack #TravelSafe #SafeTourism