Experiential Travel Growing More Popular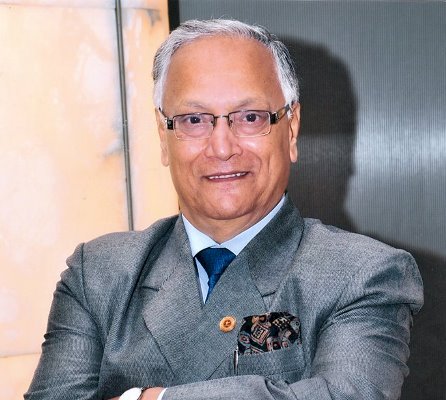 The experience-driven travel will gain momentum as travelers' interests become more diverse. Therefore, lodging operators must prioritize the guest experience & utilize data and technology to understand guest expectations and behaviour.

Some ideas to prepare to meet the client changed behaviour post covid –
1) Prioritize Customization: Personalization is becoming increasingly common in the hospitality industry, thanks to technology. That means delivering a personalized guest experience by collecting information via guest engagement tools and using this information from pre-arrival to post-arrival to connect with the guest. Ask guests about special occasions, in-room requirements, and preferred communication channels to store the information. Use it to surprise and delight guests. For example ask about sustainability preferences and how they would like the room to be serviced like changing the linens, towels, and toiletries. Travelers are now looking for many options keeping in mind sustainable options.
2) Partnership with the local: While looking for accommodation, new age travelers seek to obtain more than what all are on offer, they have a special liking for experiencing local culture, cuisine, festivals, and handicrafts say prefer experiential tourism, and how best it helps local employment, local economy, boost local culture or how much it blends with local building scenario. So your offering must blend with the local culture. and your website should showcase such uniqueness, do add a FAQ page for further clarifications, and incorporate high-quality images, videos, and language titles when using foreign languages.
3) Build Trust: With effective communication, It is crucial to build trust through live chat via Messenger, SMS, letter communications. Pre notes to update the clients what are the new additions since their last visit. Same also to keep updating your team so that each one is aware of and can guide the clients. This team's efforts and information update to guests ensures guest satisfaction through tailor-made experiences you also get multi functional staff and tide over labor shortages. Offer them a limited time offer discount to keep them returning.
4) Nurture Trust Relationships post stay: The guest experience does not end once he leaves. If you want him as a repeat visitor, do continue to maintain relationships with past guests via a Thanks letter expressing how grateful you are for his patronage, how keen you are to have him again, and what you offer as value additions to honored guests.
5) Invest in Training: No matter how good your dedication to guests' experience across marketing channels, you won't be able to deliver without your trained and professional staff on board. Enforce your Mission and Vision by undertaking your regular training program. Try to get them involved, get their inputs, you may get good ideas from the enthusiastic staff which can give unique experience to your clients, Keep them motivated. They are your real strength.
6) Implement Standard Operating Procedures: It ensures progressive quality in House Keeping and Maintenance most important segment of the hospitality industry where regular upgrading is needed to remain competitive. Do equip your staff with the latest tools to maintain the upgraded standard of maintenance to meet new challenges.
7) Enhance and keep updated your Website: Now these days, before booking hotel travelers look for an accommodation provider that fits into their values, likings and they can get the unique experience they are looking for. So have this website suitably designed. That's your first image.

8) Offer your unique inventory types: A positive guest experience depends on factors like the type of rooms on offer. Someone may like the standard room or unique rooms with varied facilities, now people are having working vacations and looking for a workstation in the room and a separate room for the family. Combine it with flexible offerings sold as a single unit. So rooms with more spaced Digital Nomads may want a separate office. Not just lodging operations but guest expectations with their needs and new culture so put money to unique demands including service apartments as some time 2 or 3 families holidaying together; ensure parking facilities, kitchen, laundry, and other basic needs. The holiday concept is changing.

By Gour Kanjilal - *Former Deputy Director General Govt. of India Ministry of Tourism and former Executive Director Indian Association of Tour Operators/Travel Writer