Testing Time to Juge Resilience Power of Tourism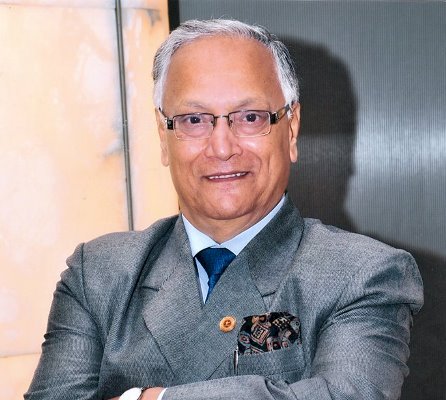 Tourism has been affected globally by Covid-19's disruptions. It has proved disastrous even to developed countries like the USA and European countries. Every government is trying to deal with the complexity of the new challenges Covid-19 is presenting to them. Though every country's tourism promoters claim that tourism has great resilience power and soon it will get back on track, NO human being would like to be locked in rooms. All of them would like to go out and rejuvenate with a nice holiday. One must agree that this pandemic has proved them wrong. It seems that the resilience power of tourism is really challenged by the coronavirus. Things are probably moving towards the worst with progressive unemployment day-by-day, and the manufacturing industry is coming to an end. The politicians who are supposed to behave responsibly during this critical juncture are busy with their own political motives. In India, we expected there to be a quicker recovery time than many other competitive companies, as we have a larger domestic market. We also have traffic from neighboring countries like Nepal, Sri Lanka, Bhutan, Bangladesh, and Maldives. They provide year round traffic to India. Just with the right synergies put into place, India can revive the sluggish tourist arrivals. We even expected some airline operations that would attract tourists from the Gulf and Asian countries. The reason behind such thinking is that these countries are close to India, between 3-5 hour flights. We decided not to depend too much on European countries or the United States as they too are suffering from economic recession.
In general, the situation is not very conducive for the growth of tourism. This is mainly because of lack of international airline operations, various restrictive norms, and Visa restrictions for entry to various countries. The studies have shown that many airlines, over 40, have folded operations due to the blow to travel caused by the coronavirus pandemic. The outlook of many airlines looks bleak. Now, with the second wave of coronavirus infections, many airlines may curtail their future operations. Airlines are seeking government bailout packages but they seem difficult to get. Many developed countries like the US have given these bailout packages, but it is not sustainable as the government has other priorities also.
In India, airlines and even the service industry did not get any bailout packages from the government in spite of several pleadings from various trade bodies. Indian tourism is in real doldrum and the myth that tourism has resilience power of its own, has been proved wrong.
What is next is the major concern. The blow to the tourism industry is so heavy that the revenue aspect of the tourism industry post-pandemic has been as much as 10 million everyday and still we don't know what the timeline for recovery will be. The government is taking measures for supporting the hotel industry, but nothing positive has happened till date. The industry associations are suggesting the government use the taxes provided by the employees be utilized by the government to give hotels relief. They are even suggesting loans be given on the GST collection from the hotel business and what income tax is collected should have been given as working Fund. This will enable them to retain their employees and their jobs. Reserve bank of India bail out packages do not serve the purpose of the industry.
Because of lack of revenue generation, some hotels have added ancillary revenue operations like food and beverage services outside the hotel, delivery services of other related hotel business operations like laundry services, Covid-19 safety sanitization, and security services: all facilities that were earlier restricted to within the hotel services. But revenue generation through such services do not match the huge requirements of the hospitality industry. In this case, bail out packages from the government is a must.
The urgent need to revive the tourism and hospitality industry can be achieved by coordination with airlines, removal of barriers towards entry, and by building travel confidence. These are critical areas that must be looked into before we can say tourism has the resilience power.
By Gour Kanjilal - *Former Deputy Director General Govt. of India Ministry of Tourism and former Executive Director Indian Association of Tour Operators/Travel Writer