Essence of Sri Lanka
Kandy and NuwaraEliya
There are numerous reasons to opt Sri Lanka for your holidays, including the year-round beach destinations, the breathtaking mountain scenery, the delectable flavors of Sri Lankan cuisine, and the kind and welcoming people who are always eager to welcome you with a smile and make your holidays a memory for lifetime!
Tourism is back in Sri Lanka! The country is experiencing the state of stability as His excellency the President of Democratic Republic of Sri Lanka Hon. Ranil Wickremesinghe and Hon. Harin Fernando, Minister of Tourism and Lands have taken the charge. The best approach to assist the nation in reviving its economy is through tourism. And generous tourists can make a difference. The current administration is making all efforts to entice tourists back, promoting Sri Lanka as the preferable location for niche travel markets like Ayurveda & Wellness, MICE & weddings, and regional festivals.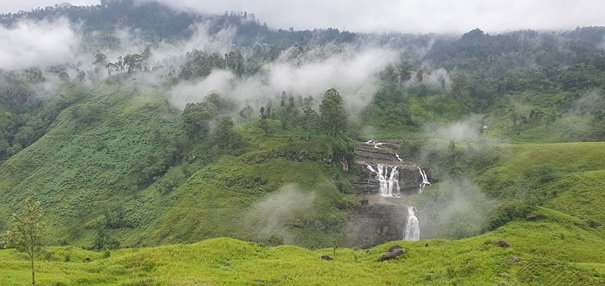 All of Sri Lanka's natural attractions, including its beaches and mountains, as well as its historical monuments, tea plantations, wildlife, and adventure activities, are within a 4 to 5 hour drive of the country's capital. In this edition we are covering Kandy and NuwaraEliya.

Kandy
Kandy is the second largest city in the country. This thriving city is located in the central part of Sri Lanka and is encircled by mountains, tea plantations, and a tropical rainforest. There is a lovely lake in the city's center.
Our first destination after leaving Colombo was The Botanical Gardens in Peradeniya, where we were able to visit the spice gardens, cactus house, orchid house, bamboo garden, and pond shaped like a map of Sri Lanka. The tall trees in this area were older than a hundred years.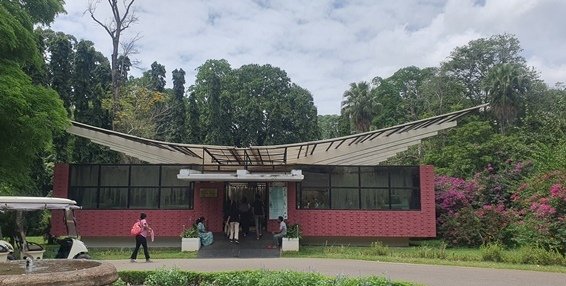 Additionally, Kandy offers a variety of delicious Sri Lankan cuisine, and you can find enjoyable dining experiences at restaurants like Allay Restaurant. We went to the neighborhood markets, which were brimming with luscious fruit, colorful veggies, and fish that had been fished nearby.
After spending some time close to Kandy Lake, we checked into the finest and one of the oldest Five Star hotels, Mahaweli Reach, which is tucked away next to the powerful Mahaweli River (it is Sri Lanka's longest river). The hotel's 112 rooms and suites are exceptionally spacious and blend with luxurious amenities with traditional Sri Lankan design.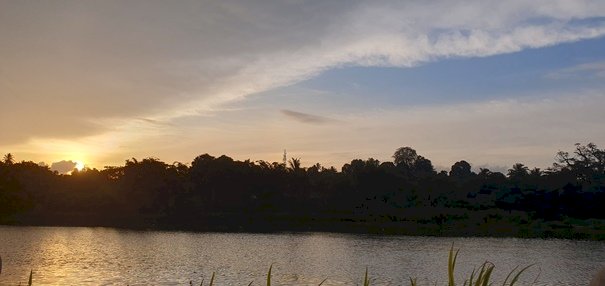 The following day, we went to Sri Lanka's most sacred sanctuary, the temple with a golden roof housing the Sacred Tooth Relic (Temple of the Tooth or Sri Dalada Maligawa). The Perahera festival in August draws hordes of tourists to this location, which is also frequently visited by those who practice Buddhism. It is known for its spectacular elephant parade.
Nuwara Eliya
Our next destination was Nuwara Eliya, Sri Lanka's hill station and also referred as 'Little England'. Nuwara Eliya's cool climate, beautiful landscapes, and colonial charm make it a favored destination for nature lovers, adventure seekers, and those looking for a tranquil retreat. Nuwara Eliya is also home to the 18-hole Nuwara Eliya Golf Club, a popular spot for golf enthusiasts. The city's centerpiece is Lake Gregory, where visitors can engage in activities like fishing and boating while enjoying the serene surroundings.
The city holds a significant place in the history of the Ramayana. I used to wonder how Sri Lanka will be, reading and hearing the Ramayana stories as a child. There are two notable locations associated with the Ramayana in the area: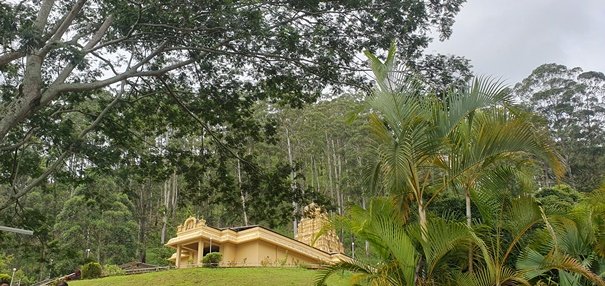 The Sri Baktha Hanuman Temple - This Hanuman Temple is in Ramboda (30km north to Nuwara Eliya). The temple was constructed by Chinmaya Mission of Sri Lanka. The Hanuman idol here is of black granite standing 16 ft tall. It was believed that Hanumanji set his feet in these holy hills when he was in search of Sitaji.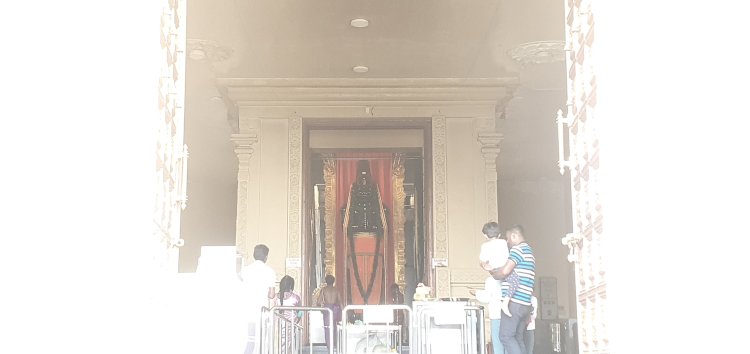 Sita Amman Temple - The temple is close to Ashoka Vatika (now Hakgala Botanic Gardens). It is believed that the Sita mata was kept captive at this site by King Ravana. There is a stream by the side of the temple where Sitaji bathed and offered her prayers. The foot prints of Lord Hanuman's are found by this river and some are of small size while some are of large size. To the believes there is a giant Hanuman faced mountain overlooking the temple.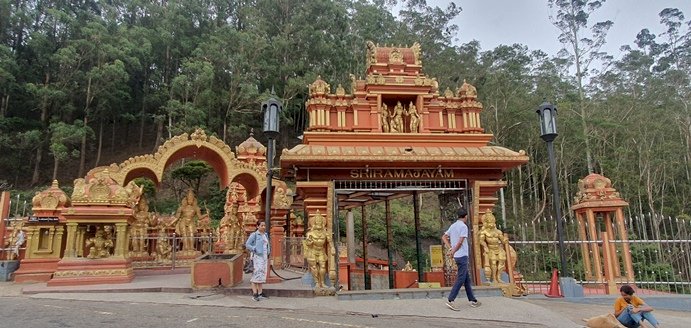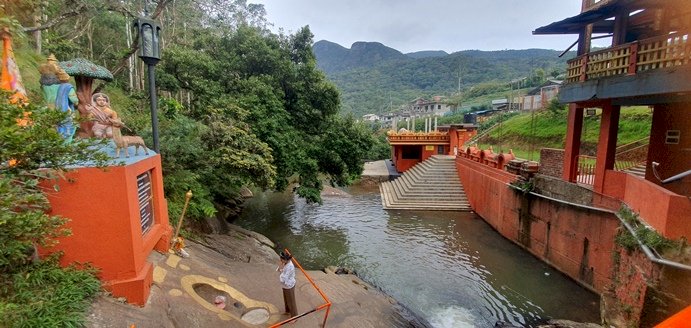 Its stunning, lush green tea plantations are what make Nuwara Eliya famous. And its must to visit the tea plantations, tea factories and viewpoints. We went to Damro Tea Garden to look around their factory and learn more about how the tea is prepared.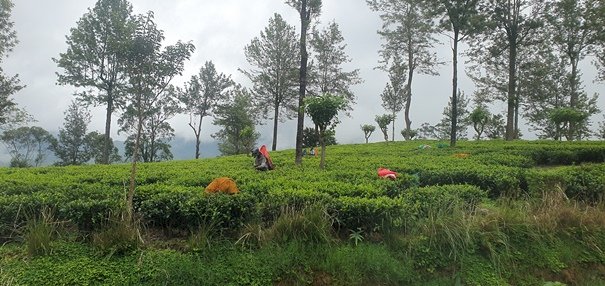 So come and explore the land of paradise and rediscover Sri Lanka.