IndiaTourism Mumbai organised 'Destination Dwarka Roadshow'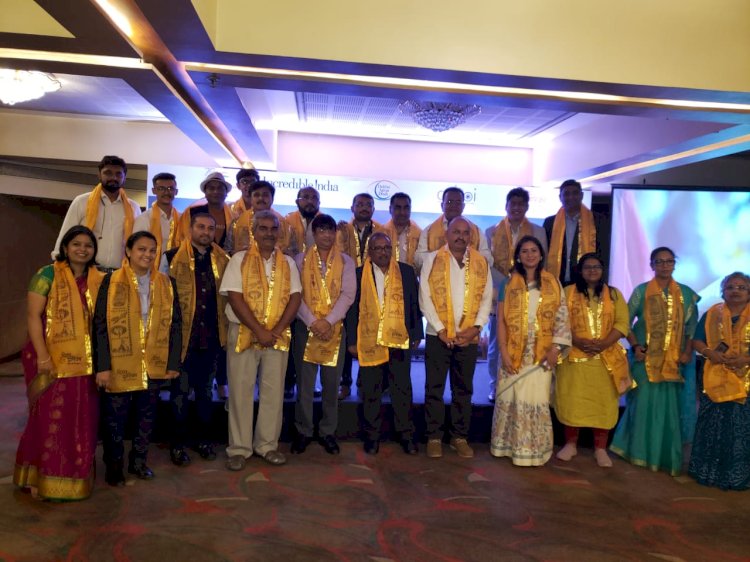 Ministry of Tourism's, Western Region organised the "Destination Dwarka Roadshow" in Mumbai, on 28th April 2022 (Thursday) and in Pune on 29th April 2022. The roadshow aimed to highlight the new tourist products and experiences in and around Dwarka. 23 tourism service providers were invited from Dwarka to meet their counter-part in Mumbai and Pune. The ADTOI members and domestic operators got to learn about lesser-known attractions, adventure tourism offerings, and new hotel properties in Dwarka.

The participant were - Goverdhan Greens Resort Dwarka; Fern Sattva Resort Dwarka; Hotel VITS Devbhoomi Dwarka; Hotel Lemontree Premier Dwarka; Hotel Roma Kristo Dwarka; The Dwarika Hotel; Hotel Fortune Palace Dwarka; Hotel Dwarkadhish Lords Eco Inn - Dwarka; Hotel Madhuban Suites Dwarka; Hotel Devkinandan; Club Mahindra Dwarka; Divine Scuba & Jimit Marine Camp Beyt Dwarka; Green Solder Scuba; Aruther Scuba; Elysium Marine Camp- Byet Dwarka; Amazing Funworld Dwarka; Pinks Travels Ahmedabad - Dekho Dwarka; Deepak Travels Rajkot; A to Z Holidays Ahmedabad; Harsh Holidays Ahmedabad; Gujarat Tours & Travels Organizer- Ahmedabad; Compass Tours Ahmedabad; Rising Gujarat Tours Ahmedabad.
Speaking on the occasion, Mr Venkatesan Dhattareyan, Regional Director, IndiaTourism Mumbai, said, "This is our first attempt to target at a micro level, a particular attraction or a destination. So, we started with Dwarka. Dwarka is well known as a pilgrimage destination from time-memorial but Dwarka has various other attractions which can engage the people for more than a day. What we have seen is presently visitors at Dwarka are for a day but the idea is to give them in the location at least for a night so, that they can explore the other destination".