Safari Plus webinar A RAY OF HOPE on the Topic: Importance of being a recognized TOURISM SERVICE PROVIDER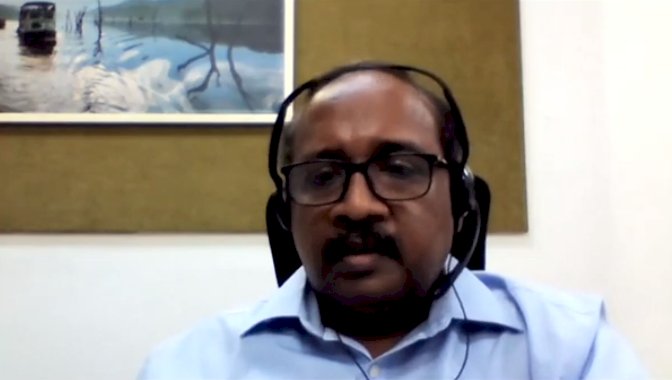 As we all know Tourism was paused and from the past one year, we all have gone through rough times. But 'A Ray of Hope' - many states are opening up and we have the opportunity to unlock the Tourism potential… slowly n gradually.
Safari Plus in conversation with Mr. Venkatesan Dhattareyan, Regional Director, IndiaTourism Mumbai. He joined the Mumbai office in Nov 2019 and prior to this, he was the Deputy Director-General in the Ministry of Tourism Head Quarters in New Delhi, where he was handling matters related to International Cooperation and Information technology Initiatives. He joined the Ministry of Tourism in 1991. He has been engaged in Destination Marketing since 2004 with an active role in the North and South American markets. He also coordinated and organized international and domestic events designed to develop tourism and promote Indian culture. As a core team member of the Incredible India Campaign, he has worked in numerous of locations in order to fulfill responsibilities.
Q1) How do you see the future of the tourism sector after this pandemic?
I am very optimistic and very sure that very soon Domestic Tourism will be the main stake to boost Indian Economic. As we have seen last year as Tourism opened up many states like Kerala, Goa, Kashmir and Rajasthan already witnessed the boom and were over booked. And as our Prime Minister has given assurance that by the end of December this year every Indian will be Vaccinated and this will be the key factor to boost the Tourism at least in the Domestic Market. People are more looking for the immersive experience so, now is the role of our tourism provider to bring the more innovative way to market their product.
Q2) We came to know, that Ministry of Tourism, Govt of India has eased the norms for Being a Recognised Tourism Service Provider, pls share the details sir?
So our takeaway from the webinar - Being united and as a recognised Travel Service Provider we can collectively promote Domestic Tourism and avail the benefits from the Ministry of Tourism. Domestic Tourism during the months of Nov 2020, Dec and Jan 2021 had already shown some good sign. And we all will agree that Tourism will bounce back with the same intensity as soon as move to Normalcy. Let's pledge to be a responsible citizen and follow the govt protocols and give our best to REVIVE TOURISM. Too chalo phir se ek baar Dekhen Apna Desh aur dusoro ko bhi protsahit kare.

The Important Links shared by IndiaTourism, Mumbai Office for detailed information on the registration process and information related to it -

Further, if you want any clarification on this you can contact Venkatesan Sir on email: adit-tour@nic.in