The importance of being a recognised Tourism Service Provider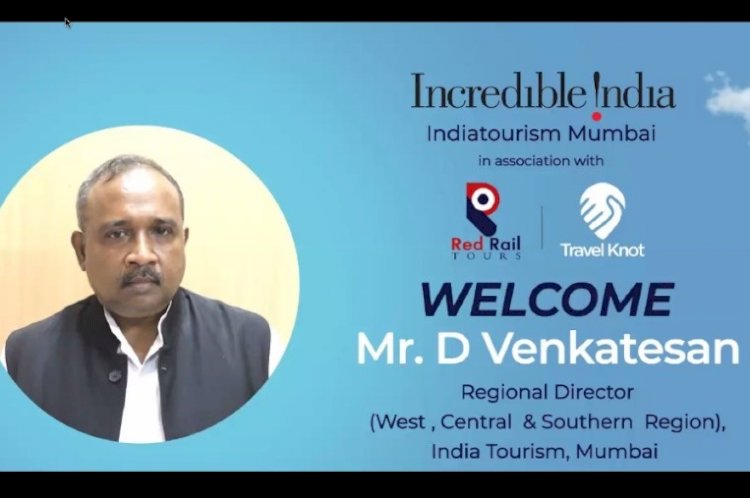 22nd May, 2020
Mumbai
An online presentation on Recognition of Tourism Service providers by Ministry of Tourism was organised by Indiatourism Mumbai, Western and Central Region office in association with Red Rail Tours and Travel Knot – an organisation which brings travel agents on common platform and facilitates informative sessions for the industry.
Mr. D. Venkatesan, the Regional Director (West) was key-note speaker for the event. He highlighted upon the importance of being a recognised tourism service provider and also enlightened the participants about various benefits that a travel agent is entitled to, on being recognised by The Ministry of Tourism, India. He described, how the government has relaxed guidelines to facilitate all new as well as experienced travel agents to register and be recognised by with the Ministry and also answered various questions asked by the participants.

Mr. D. Venkatesan along with his team, while ending the presentation, also gave words of encouragement to the participants, not to be disheartened by the current scenario and also reassured that looking forward, things will definitely improve. While, the Ministry of Tourism will do their best to again uplift the industry as a whole.