UNESCO adds unique glass ornaments from the Czech Republic on the World Heritage list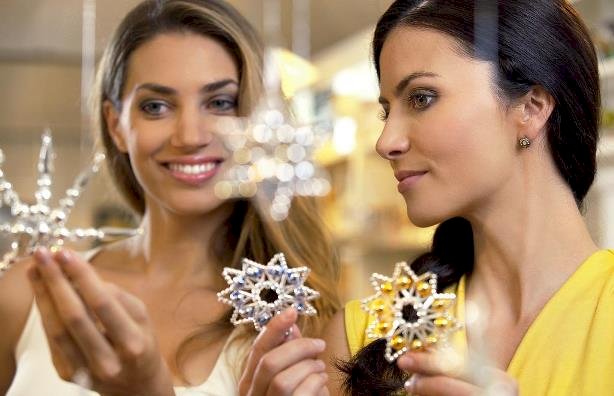 2021 gave us another reason to travel again to the Czech Republic. The Czech glass bead ornaments from the village of Poniklá have now been inscribed on the UNESCO Intangible Cultural Heritage List (as of December 2020).
Czech glassmaking and crystal production have had a tradition spanning many centuries in the territory of the Czech Republic. And in the village of Poniklá, the area near the Krkonoše Mountains, a completely unique tradition in the world is alive to this day.
The glass beads were formerly used to manufacture necklaces, brooches and hat needles, as well as earrings and to decorate folk and theatre costumes. From first half of the 20th century that most of the production moved to festive ornaments through which more than 400 families made their living by making glass beads and fashion jewellery in Poniklá and its surroundings. Made in various shapes from elongated and pear-shaped to round, both small and fairly big, from clear, coloured, smooth and indented glass.
The production process is very similar to long-defunct manufactories, as people do not go to work in a factory but the work goes to them – everyone does what they can do at home. Producing up to 150 thousand such ornaments, based on 20 thousand patterns, every year, the ornaments have been manufactured in the same manner as long ago, but the classic patterns, mainly Christmas stars and snowflakes, continue to be the most popular, even more than one hundred years later.
When in Czech Republic, one can visit this place to admire this unique magical craft. As the last producer of glass decorations in Poniklá, Rautis offers a one-stop demonstration of handmade production of Christmas glass bead decorations. On the trip, you can try your own imagination in the creative workshop, or get some of the DIY kits in the company shop in Poniklá.