Visit Brussels organized a Brussels Tourism Mission in India
Visit Brussels organized a Brussels Tourism Mission in India and interacted with over 200 trade and media partners from the travel fraternity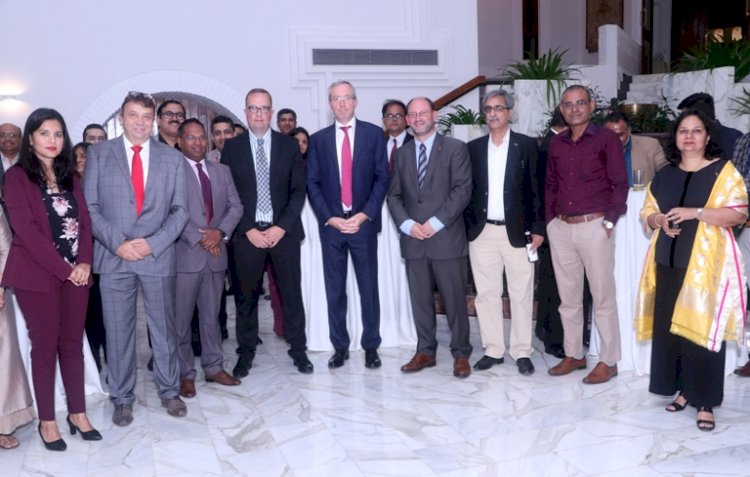 Visit.brussels organized a Brussels Tourism Mission in India and interacted with over 200 trade and media partners from the travel fraternity. The two-city event covered Mumbai on 9th October 2019 and Delhi on 11th October 2019 respectively.
The mission was led by Pieter Callebaut, Business Development Leisure, visit.brussels, and Ellona Pereira, Account Director, visit.brussels – India with a clear mandate of ensuring that the travel trade should experience the rich hospitality that not just this European Capital has to offer but Belgium as a whole destination. The week-long visit to Mumbai and New Delhi were jam packed with meetings with leading travel agents in both cities, training program for front line travel staff selling Brussels as a Destination but most importantly the day event in Mumbai highlighted Belgium gastronomy, wherein participants were offered a spread of Belgian delights from waffles to beers to fries to an interactive chocolate making workshop.
It was an honour and privilege to have the Ambassador of Belgium to India H.E. Mr. François Delhaye host a "networking cocktails and dinner" for select travel trade partners at his residence in Delhi while the Consul General of the Kingdom of Belgium, Mr. Pierre-Emmanuel Brusselmans was present at the Mumbai event as seen enthusiastically interacting with the travel fraternity.
Mr. Pieter Callebaut, Business Development Leisure, visit.brussels said, "Brussels is growing to become an important "go-to" destination in all the European itineraries. In the year 2018, 28, 756 Indians visited Brussels and there was a growth of 22 percent in arrivals from India as compared to year 2017. Also in the same period, a significant rise of 30 percent in the number of nights spent in Brussels by Indians has been observed",
Also, present were the two starred attractions of Brussels namely Atomium and Mini Europe who presented their product offerings. Turkish airlines our preferred travel partner gifted two economy return tickets to the winners of the lucky draw along with 2 nights stay at Amigo Hotel in Brussels and 2 nights stay at Marriott properties in Brussels.
Mr. Eric Bruyninckx, Business Developer, Atomium came to India to showcase the Heritage attraction of Brussels. The Atomium is a landmark building in Brussels, originally constructed for the 1958 Brussels World Expo (Expo 58). It is located on the Heysel Plateau where the exhibition took place which is now transformed into museum. The nine spheres represent an iron crystal magnified 165 billion times. They represent the faith one had in the power of science and moreover in nuclear power.
Mr. Philippe Steenburgen, Sales & Marketing Director, Mini Europe presented the only park where you can have a whistle-stop tour around Europe in a few short hours. Mini – Europe is a miniature park located in Bruparck; at the foot of the Atomium, in Brussels, Belgium. It has reproduced of monuments in the European Union on daily, at a scale of 1:25. Roughly, 80 cities and 350 buildings are represented. Mini-Europe received 350,000 visitors per year. It is a truly unique voyage!
As part of our promotional activities in India Visit Brussels is focused on growing awareness and visibility of the European Capital through workshops, sales visits, travel agent destination trainings and much more. This year so far, Visit Brussels has targeted markets such as Ahmedabad, Chandigarh, Kolkata, Pune, Nagpur and Hyderabad through "training programs". In coming months, we aim to organize more training programs for agents from other key cities of India with an objective to strengthen the image of Belgium and in particular Brussels as a tourist destination.