Improving India's Tourism Competitiveness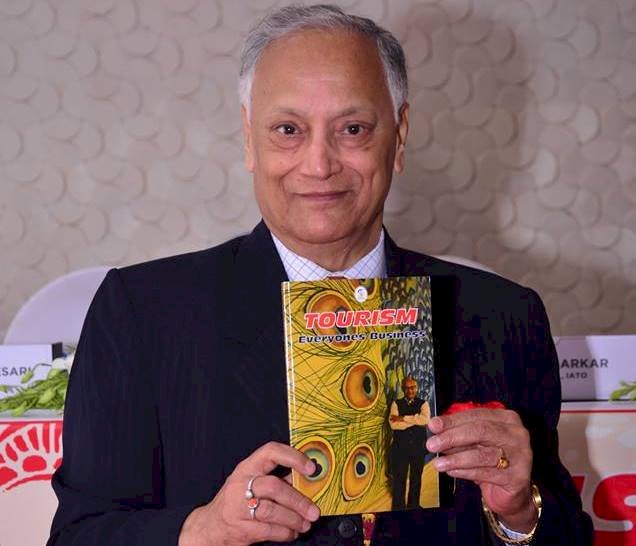 The Indian economy has traversed a long way during the course of which it has stepped up its growth trajectory over successful decades. The economy is currently experiencing a slowdown in its growth consequent to unstable world economy.
India had a remarkable GDP growth about 8% but now come down to 6.5% and the economy still continues to experience high inflation.
Not with standing the slowdown in economy India continues to maintain the growth momentum. India's performance during the year 2018 in international tourist arrivals was very positive with 10% growth over international tourist arrivals in 2017. This marked improvement was also visible in foreign exchange earnings over the previous year. But we cannot go complacent on this achievement. A vast country like India getting 10 million plus in international tourist arrivals is not a big achievement. Singapore, Thailand get double the figure what we get.
We have to face the challenging environment with totally new initiatives. One area which was a big bottleneck area that tourist VISA has been more or less streamlined with introduction of e-tourist visa since 27th September, 2014 and which now cover 165 countries.
Here also we need to upgrade e-visa operations to make this competitive. If those are given priority attention, India will gain competitiveness with relaxed visa norms. India is only country in the world which has given e-tourist visa facilitation to over 165 countries and more are being added. Mainly the progressive raise in visa fees to the controlled and be freezed till India gets 20 million tourists by 2020 as envisaged by Hon'ble Prime Minister of India.
Matching the increased tourist arrivals, servicing the tourists on arrival at our airports, there has to be increase in Biometric facilities and customs clearance service. This also needed upgrading in airport parking service for tourist coaches so that tourists do not have to wait long for leaving airport to destination hotels. This part still remains a dampening fact for tourists who often have to wait quite long before they are actually transferred from the airport.
There is a positive initiative as government has taken steps for vocational training, medical care services, online escorts services for tourists, earn while you learn, HUNAR SE ROZGAR which focus on human resources development. Even the trade professionals are technologically upgrading their marketing strategies and business operations.
The challenging area to improve India tourism competitiveness is the point of convergence between Ministry of Tourism and all related Ministries viz Ministry of Civil Aviation, Ministry of Railways, Ministry of Home Affairs, Ministry of External Affairs, Ministry of Transport, Shipping, Highway so that there is proper synergy to take India's tourism forward. This is not happening in real sense and government has set Inter Ministerial Committees for the purpose but outcome is slow. This is a must tourism depends on all these areas smooth working and liberal cooperation.
GST has been put into operation but its impact is not great to help tourism industry. Rather tax regime has some negative impact and specially multiple taxation continues and that makes India holiday packages cost prohibitive. We cannot match the price of holidays on offer from Sri Lanka, Thailand, Malaysia, Indonesia, Singapore and loose our ready business. This GST part needs urgent clarification to be competitive.
Even India's tourism need to be pro-active in challenging the negative media reports and to have a cell for crises Management. Overseas media should not think India as an easy whipping boy. Wherever there is fabricated research surveys showing something negative viz Socio-religious events etc with effective PR and Marketing machinery all these should be nipped in the bud to keep India's positive image high Embassies /Missions need to be very pro-active in this area to save the cause of India tourism.
Hygiene and cleanliness have got some positive changes with Swachh Bharat Campaign. This should be continued in a Sustainable manner and Smart City concept can make the real difference. At least, places frequented by tourists should be clean and there should be landscaping and beautification and tent free.
While there is an excellent move to further enhance India's tourism potential, the facility could have been extended to more international airports, Cruise Terminals (though recently there are improvements at our airports and Cruise terminals) but more needs to be done UDAN has helped in giving connectivity to many unexplored areas but need connectivity to North East Region which is very upcoming destination in India. This can help in quick dispersal of tourists from major international airports and avoid congestion at our get way international airports. For cruise visa on arrival at 5 Ports now and no biometric process a big step made to meet the challenges and be competitive. This has helped India included as Port of call by many international Cruise liners.
By Gour Kanjilal, Executive Director, IATO and Former, Dy. Director General, Ministry of Tourism, Govt. of India views expressed are personal.