A Retrospective Overview 2018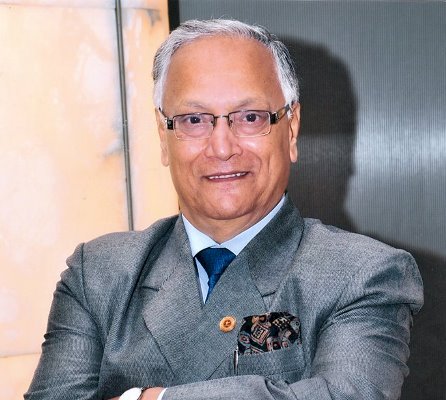 International Tourism is one of the most powerful economic sectors. Over the last decade or so, India has made a concerted effort to attract international tourists. Now India's international tourists crossed 10 million mark in 2017 from just one million in 1980. It is now the fourth largest foreign exchange earners for the country. Tourism propels economic growth in a big way for our country. On a rough calculation assume for instance that on average each tourist stayed in India for a week and spent about $110 daily on food and lodging, transportation, that is about $27 billion of revenue for India's tourism business plus revenue for travel and shopping may another $500 per tourist or $35 billion overall that adds $62 billion in direct revenue. Tourism is a highly labor intensive industry which means big chunk of this approx. $70 billion goes towards paying the wages and salaries close to 3 million workers directly engaged in tourism related jobs.
According to Ministry of Tourism Annual Report Book 2017-18, tourism accounted for a little over 6% of all country's GDP directly employing 9% of all workers and indirectly providing perhaps twice that number.
Similarly visa issues were the biggest bottleneck. According to official figures a total of 20,61,511 (a little over 2 million tourists arrived on e-visa from January to November this year as compared to 14,56,615 (1.4 million) in the corresponding period last year registering a growth of 41.5%. Indian e-visa is available in five categories tourist visa, business, medical, conference and medical attendant. The UK, US, France, China and Russia are the top five countries in terms of e-visas granted in 2017 and these countries alone accounted for 46% of e-visa granted.
India became affordable destination but we could not fully utilize it, because of GST was put in operation where tourism sector got heavy taxed and we could not match the prices on offer from our competitive neighboring countries like Thailand, Srilanka, Malaysia, Singapore and Macau etc. Inspite of introduction of GST, multiple taxation continued and government could not provide tax incentives.
Another major step was continuous global marketing using all Electronic Social Media, Print Media round the year and in languages of the markets. Thus India was visible round the year, the creative have been made very motivational and focused not generic "come to India." Thematic ones attracted more determined travelers.
India tourism also hosted some international events like International Buddhist Conclave at Aurangabad (Ajanta) and Varanasi Sarnath which attracted over 300 buyers; and Buddhist Circuits were promoted in a big way in major markets. A special Buddhist Train was launched in 2018 (in December) and that got attention of Buddhist destination travelers.
Another focused area "Look North East- unexplored Paradise" with International Conclave showcased to over 200 buyers from overseas and trade was involved in a big way. This helped in launching specific packages for the North East destinations. Still long way to go to bring volume in tourist arrivals in the Region mainly due to Eco Sensitive reason.
First ever India Tourism Mart brought over 250 buyers was remarkable for such new ventures. These gave opportunity to overseas buyers to see India and Interact with trade. Trade made good contacts and 2019 hopes to be very optimistic. Road Shows were made round the year 2018 covering USA, Canada, Baltic countries, China etc and proved very positive. India was the guest of honor country at global exhibitions. "2018 Adventure Tourism year" was celebrated in a big way.
Cruise Tourism also made remarkable change and more cruise liners came to India and this was possible with Ministry of Tourism special effort in 2018. Even Spiritual tourism was in government's priority attention Spiritual sector was a big criterion to select a holiday destination towards India much more as compared to other Asian countries.
Medical Tourism and Wellness Tourism had increased focus in 2018 and was a favorable factor to attract India. This made a positive bearing as India destination in 2018.
We only need to take a holistic approach to address both the symptoms and not causes of diverse security challenges and build a peaceful and stable internal and regional security environment. The united Nation should fully play its role in safeguarding world Peace and Security and workout a fair effective mechanism for common security. No country is immense to the threats. Tourism can prosper when there is peace. All tourism promoting countries must work on global Safety. India promoted tourism as "Harbinger of Peace" and tried to have Quality tourism by having Circuit Concept tourism so that tourists get a better experience of a specific sector of its Art Culture, Cuisine, Sports tourist heritage scenic beauty and carry back happy memories of their Sojourn in India. In this respect 2018 made a very remarkable progress and this trend will continue in 2019.