Indiatourism Mumbai felicitates 'Vocal for Local Expedition Team'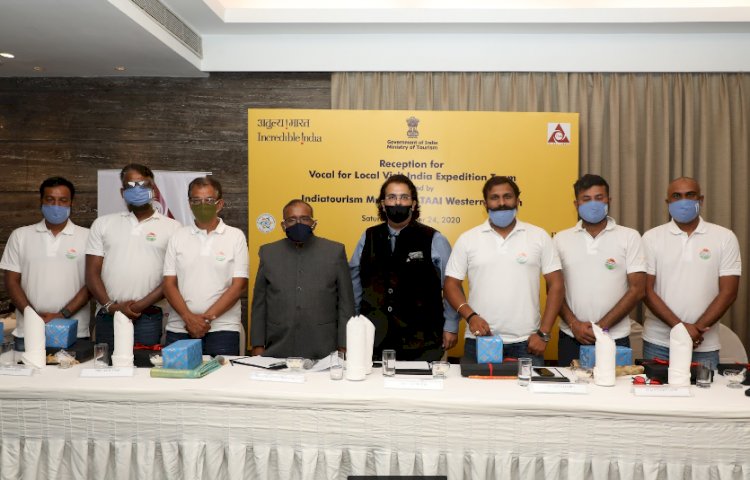 Indiatourism Mumbai, the Regional Office of Ministry of Tourism, Government of India for Western & Central Region organised a reception and felicitation for Six members team who were on a self-driven car expedition across India spreading the message of "Vocal for Local and Promoting Domestic Tourism" on 24th October.
Speaking during the event, Mr. Venkatesan Dhattareyan, Regional Director, Indiatourism Mumbai stated that this expedition proves that adventure is part of the tour operator and Travel agents and that dreams do come true with perseverance and hard work.
He further added that Domestic tourism continues to be an important contributor to the tourism sector providing much-needed resilience. Focusing on domestic tourism potential, encouraging fellow countrymen to explore their own country, taking a much-needed break within their own borders will be a winning strategy for India as the country eases the lockdown in a phased manner. In 2019, it grew by 25.3% to reach 2321.98 million visits. Venkatesan also touched upon the steps taken by the Ministry to bring the tourism sector back on track.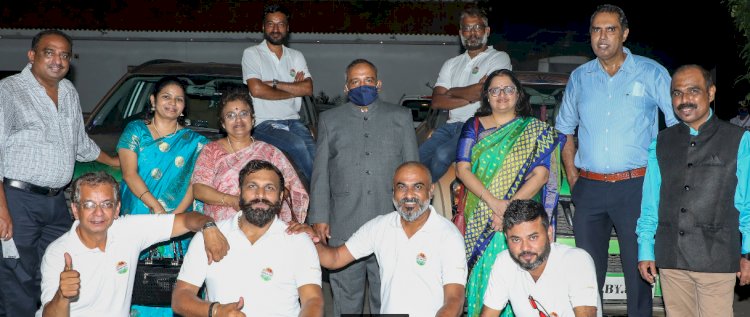 Ms. Jyoti Mayal, President, TAAI who addressed the function on a virtual mode recounted the role of TAAI in driving the tourism economy of the country and the support that it provides to Ministry of Tourism in an advisory role.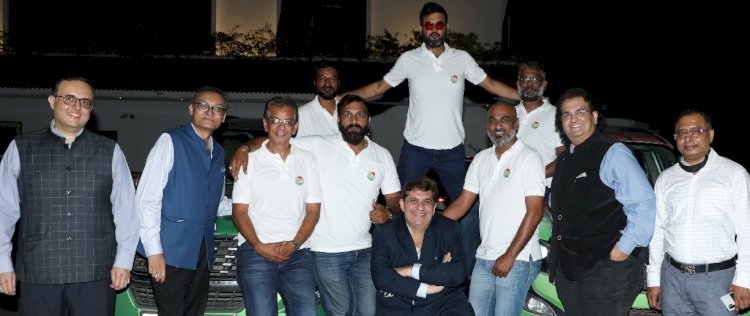 The team members shared their experience of travelling to state capitals of 29 States in India and all Union Territories except the Andaman & Nicobar Islands and Lakshdweep. The team highlighted the COVID safety protocols followed by hotels, accommodation units, restaurants, be it big or small in every city which made them feel safe . The team also through social media and interaction with press had highlighted the attractions at every places they has visited. The team commended the road conditions across the country and the talked about how unique each place in India was thus making it truly incredible.
Mr Rajiv Shah, said, "No sector has been spared from the economic downfall brought up by this pandemic & the travel industry has also been badly hit. Now as we begin to Unlock in phases and everything is falling back to place, travel industry also deserves the speed to boost back. Currently international travel is not possible and with an endeavour to support the message VOCAL FOR LOCAL & persuade Indians to travel domestically, we have commenced this Road trip of 18000 kms within 38 days."
Mr. Pawan Dubey, said, "This is our attempt to influence people and motivate them to travel and it is safe to travel with responsibly taking all the safety measures against corona virus. We should take this as an opportunity to promote Domestic Tourism. We should also be revealing how all hotels & destinations are covid ready & looking forward to welcome tourists with utmost health & safety measures."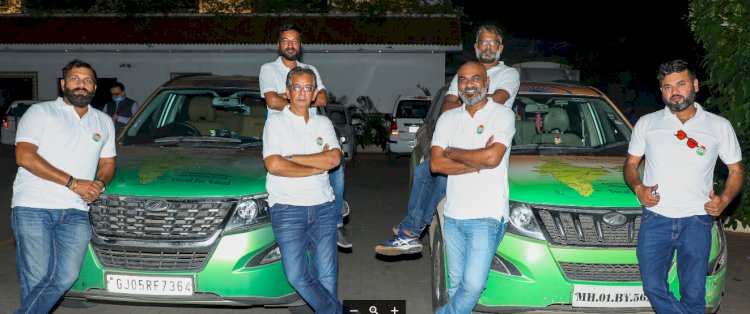 The aforesaid Car Expedition left Surat on 18th September 2020 and has travelled across India covering the states of Rajasthan, Himachal Pradesh, Uttarakhand, Uttar Pradesh, Bihar, Assam, Sikkim, Arunachal Pradesh, Nagaland, Manipur, Tripura, Meghalaya, West Bengal, Odisha, Hyderabad, Tamil Nadu, Kerala, Karnataka, Goa, Maharashtra and also the Union Territories of Delhi, Chandigarh and Puducherry.