MOT organized the Ek Bharat Shreshtha Bharat Domestic Tourism Road show in Raipur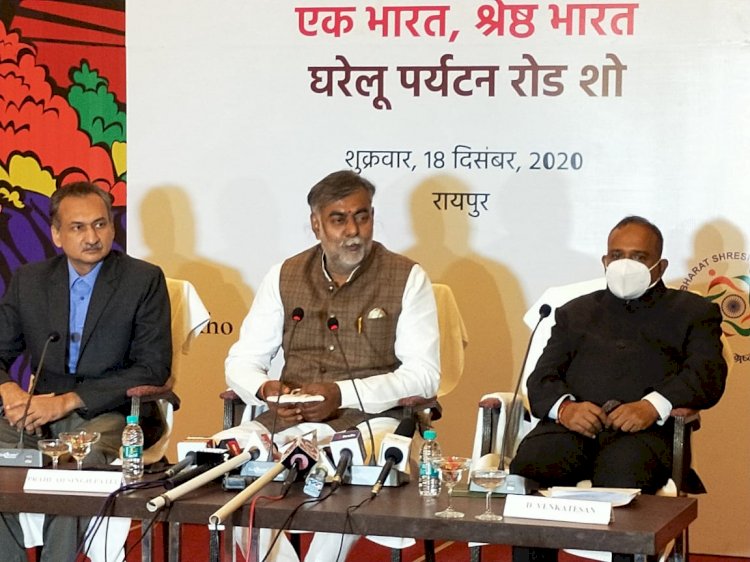 Ministry of Tourism, Government of India organized the 'Ek Bharat Shreshtha Bharat' Domestic Tourism Road show in Raipur, on 18th December 2020. Shri Prahlad Singh Patel, Minister of State (Independent Charge) of Ministry of Culture and Minister of State (Independent Charge) of Ministry of Tourism, Government of India was the chief guest and inaugurate the event.
This road show was jointly organised by Ministry of Tourism through its Regional Office in Mumbai, Chhattisgarh Tourism Board and Gujarat Tourism. Shri Tamradhwaj Sahu, Tourism Minister of Chhattisgarh also participate along with senior tourism officials from State Government.
This event was a B2B event, first of its kind that the Ministry of Tourism conducted since the Covid–19 outbreak. The even held at the Mayfair Lake Resort, Raipur to connect the tour operators from Gujarat and Chhattisgarh, paired states under Ek Bharat Shreshtha Bharat.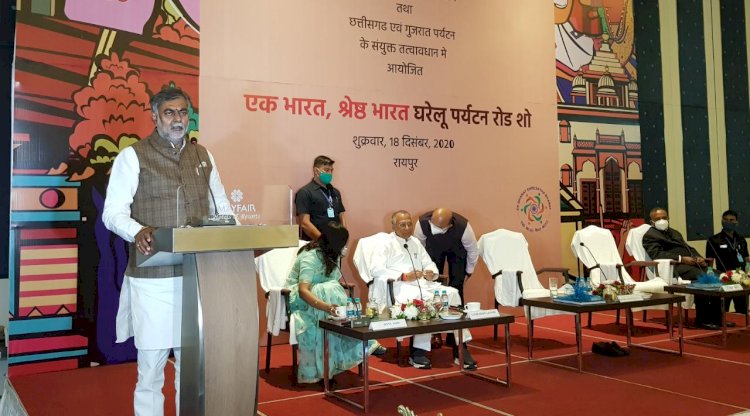 For this occasion 15 members from the Gujarat chapter of Association of Domestic Tour Operators (ADTOI) Indian Association of Tour Operators (IATO), Travel Agents Association of India (TAAI) Gujarat were travelling from Gujarat and were connected to approximately 30 members of tourism stakeholders from various regions of Chhattisgarh.
The Tourism sector has been one of the most impacted sectors due to COVID 19 pandemic with no tourism activities in the country for over 6 months. However, as domestic tourism has started picking up, the raod show is aimed to provide an impetus to the sector.
As part of the B2B event a market place has been created wherein the visiting tour operators from Gujarat as 'Buyers' will interact with their counterparts from Chhattisgarh who will be there as 'Sellers' to showcase the various tourism products of Chhattisgarh.
Ek Bharat Shreshtha Bharat programme aims to enhance interaction & promote mutual understanding between people of different states/UTs through the concept of state/UT pairing. The states carry out activities to promote a sustained and structured cultural connect in the areas of language learning, culture, traditions & music, tourism & cuisine, sports and sharing of best practices, etc.