OTOAl Meet in association with the Saudi Tourism Authority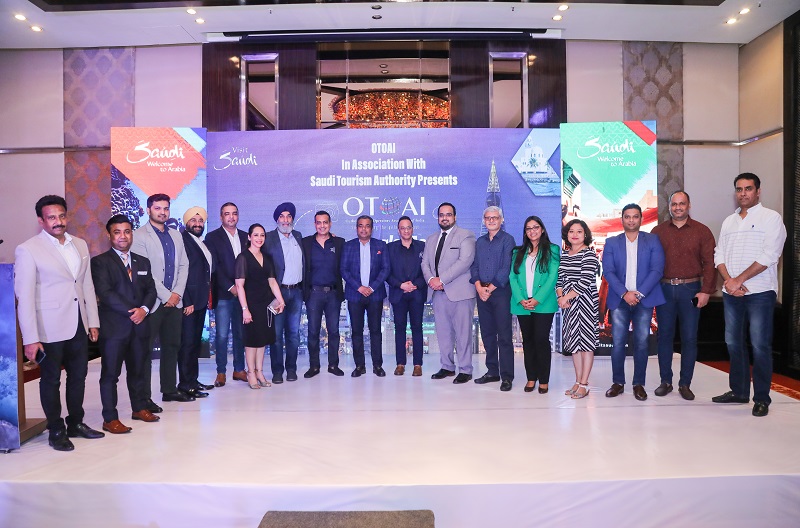 OTOAl (Outbound Tour Operators Association of India) organised a 'Members Meet' evening on 20th August, 2022 at Sofitel, BKC, Mumbai in association with the Saudi Tourism Authority. Attended by close to 200 members, the event proved to be an excellent platform not only for OTOAl members to know about "The Kingdom of Saudi" as a upcoming destination for leisure travel but also a quality networking of travel trade.
The event was well supported by Saudi Tourism Authority India team and they presented the destination with all new dimensions about The Kingdom and educated the travel fraternity on various aspects of Saudis culture, adventure, heritage, cuisine and much more. Saudi has immense potential to attract tourist in the coming years and it has some mega projects coming up like Red Sea & Amaala in 2023.
The destination presentation was followed by interesting Q&A followed by an interactive quiz. It was a great networking evening, attended by some senior members of Mumbai travel fraternity.
Riaz Munshi, President, OTOAl said, "We are an Association committed to improving our members' knowledge and expertise and at the same time intend to provide exposure to new and trending outbound destinations from India. Saudi Tourism Authority has always been a religious destination for Indians but now it has emerged as a brilliant tourism destination in the Middle East region. We are happy with our partnership with Saudi Arabia and the success of the event has proved that it was indeed a mutually beneficial partnership."