Pattaya celebrates Diwali Festival for the 1st time in a grand way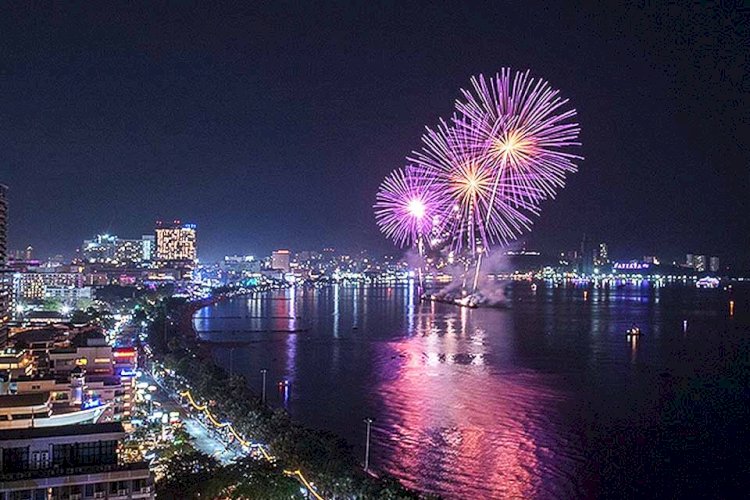 Diwali, The Festival of Lights is one of the biggest festival celebrated by Indians all over the world including Indians living in Thailand. This festival is a long holiday season and is the time when many Indian descents return to their home or travel for vacations. As a result, major tourist cities such as Singapore, London or Dubai have held Diwali festival on a big scale to attract the group of Indian tourists around the world to promote tourism of their country.
Thailand is one of the top three destinations for Indian tourists and Pattaya City is always a must-visit destination. This year the Tourist Authority of Thailand (TAT) organized the 1st Diwali festival in Thailand at Pattaya City from 26th-28th November 2021. The objective of this event was to present and celebrate the joyful Diwali Festival as well as present the beautiful cultural and long stand bonding between the Kingdom of Thailand and Republic of India to general public. We also aim to uplift the event in each coming year to enhance the tourism potential to Thailand.
The Opening Ceremony was honoured by the gracious presence of Pattaya City Mayor Mr.Sontaya Khunpleum, Deputy of Culture Minister Mr. Poramet Ngampichet, Commissioner of Tourist Police Bureau (Police Lt.Gen Sukhun Prommayon), Representative from Embassy of India to Thailand & Director of Swami Vivekananda Cultural Center (Mrs.Aparna Patwardhan) and Welcoming speech by an Executive Director Events Department, Tourist Authority of Thailand (Mr. Klissada Ratanapruk). The festival also got vital support by many Local Indian community and business in Thailand such as India Thai Chamber of Commerce (ITCC), Indian and Indian Association of Thailand (IAT), Destination Siam Group, Thai-Sikh News Channel etc. to run the event successfully.
This year though Thailand did not have much tourists in the Country but the event was warmly supported by Local Thai people, Indian Expat Groups and Thai Indian Communities. The total footfalls of the 3 days event was around 70,000 people who came to enjoy the warm and joyful ambiance. The Festival saw an impressive selection of vendors serving up a wide variety of Indian Food, Indian Clothes, Costume Jewelry, Holistic wellness treatments &Lifestyle products. There were plenty of Cultural Performances and Live Music.
Pattaya beach also got to witness the biggest Gigantic KITE display ever at total of 120 kites (size from 18-52 meters), which brought along a lot of action and energy to Pattaya Beach. The night was lit by the Pattaya firework festival which is the biggest fireworks display in Thailand.
We expect and wish that when the world tourism resumes back to the normal stage, The festival would be organized on a bigger scale with additional WOW factors to excite the people
all over the world to visit Thailand.