Wallonia Belgium organised four city tourism roadshow in India
Tourism Wallonia Belgium Tourism, Consulate General of Belgium, and Wallonia Trade and Investment (AWEX) jointly organises a Wallonia Tourism Road Show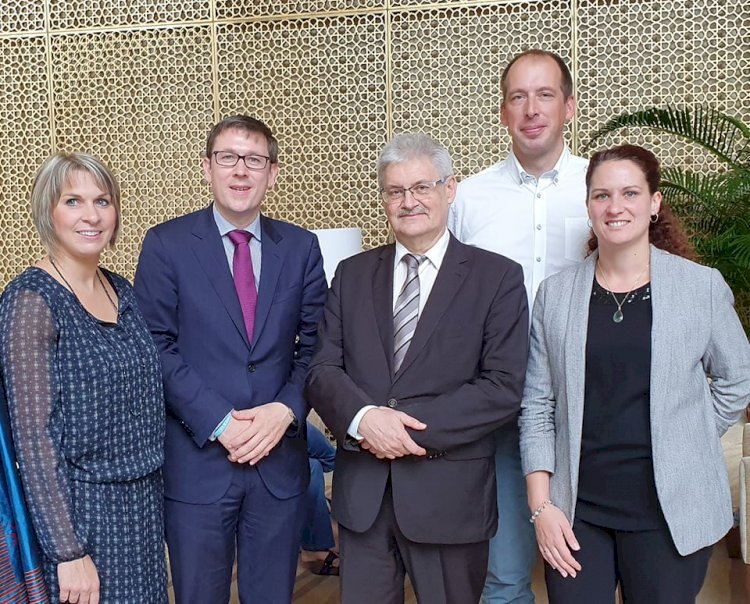 Wallonia in India (AWEX Mumbai), Consulate General of Belgium and Wallonia Belgium Tourism jointly organized a spectacular four city Tourism Road Show starting from Delhi followed by Mumbai, Chennai and Hyderabad. The roadshow was held to further strengthen the ties with the Indian travel-trade fraternity and to introduce some of the hidden gems of Belgium.
The event was organised in association with TAAI and TAFI. The event saw delegates arriving from Belgium to showcase their tourist destinations. The group is focusing on expanding and consolidating their ties with the luxury travel segment to reach out to a larger audience and gain a higher market share. The road show serves as a platform to increase brand awareness and gain new consumers.
Mr. Pierre-Emmanuel Brusselmans, Consulate General of the Kingdom of Belgium lead off Wallonia Belgium Tourism is a tourism board in charge for promotion of Southern Belgium also called as 'Wallonia'. Wallonia covers the part of Belgium situated south of Brussels and Flanders; a region of rolling hills, green valleys, lush green forests, rivers and lakes, charming villages and country towns. A destination that combines nature, blue skies and culture, chocolate workshops and beer tasting.
Mr. Rodolphe Brohee, Head of Tourism & Foreign Relations of Durbuy Belgium represented Tourist Destination Durbuy in the South of Belgium is a medieval city with 1001 wonders to discover. Nestled at the entrance of the Ardenne's forest, it is crossed by the river Ourthe, highly delighted for canoeing. Radhadesh, Durbuy (Hindu Center), the Sweet Corn Labyrinth, the Megalithic sites and museum, art exhibitions, music festivals and season markets offer a full list of activities to enjoy for anyone, any age, any taste".
Ms. Melanie Witon from Ardenne Incoming put forward Formula 1 Spa-Francorchamps racetrack & museum, Crystal Discovery Val Saint-Lambert, Bueren Hill, Castles, Nature, Food, History. Ardenne dynamic and multilingual team will tailor make your itinerary according to your brief and remove all the organisational gremlins for you.
On Education Tourism Ms Catherine Vuidar, Space Marketing Manager introduced EURO SPACE CENTER a theme park where you come to dream about space. You experience a real astronaut training! A fun and educational adventure from 1 to 5 days (full board), for young people aged 6 to 18 years old. Our concept is unique in Europe and has taken over 35 nationalities into space every year since 1991! Hundreds of young Indian people visit the center every year.
Mr. Albert Joris, Senior Operational Manager presented Han-sur-Lesse, a small village in the Belgian Ardennes, boasts two of the country's main attractions: the famous Caves of Han. Wild Animal Reserve, which was inaugurated in 1970, plays host to the main animal species in our regions. The Caves of Han have 3 stars in the famous Michelin Guidebook and are a must in a Belgian tour!
---
Video Interviews
Safari Plus INTALK with Mr. Pierre-Emmanuel Brusselmans, Consul General, Belgium.
---
Safari Plus INTALK with Ms Catherine Vuidar, Space Marketing Manager, EURO SPACE CENTER
---
Safari Plus INTALK with Mr. Rodolphe Brohee, Head of Tourism & Foreign Relations, Durbuy Belgium.
---
Safari Plus INTALK with Ms. Melanie Witon from Ardenne Incoming, Belgium
---
Safari Plus INTALK with Mr. Albert Joris, Senior Operational Manager presenting Han-sur-Lesse