Israel's Gradual Return to Normalcy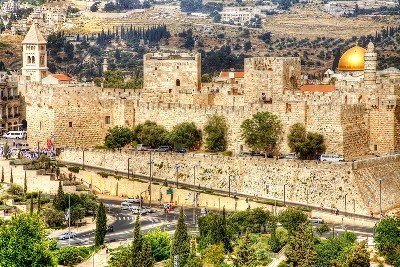 In the past two months, Israel has been facing the COVID-19 crisis, together with the rest of the world. In March, Israel has closed its borders and skies to non-citizens in the hopes of minimalizing the virus spread in Israel. Currently, the only flights allowed into the country are flights intended for transitioning of necessary equipment and the return of Israeli citizens to Israel.
These days Israel is gradually reducing restrictions and preparing for a new "Corona routine". The government has published a 4-step plan to be executed from May through mid-June, due to the significant decrease in the number of active coronavirus cases in Israel in the past weeks.
These are the main factors:
Domestic tourism: May 3, 2020, Bed & Breakfast accommodations (especially in the rural tourism areas) will return to operate, provided they follow the recommended "Purple Guidelines" agreed upon by the Ministry of Health and the Ministry of Tourism.
"Purple Guidelines" objective: Accommodation facilities will be held to high standards of cleaning, training of work staff according to the new guidelines, upgrading of air ventilation systems, reducing crowd-gathering and offering special bookings and cancellation terms.
Work: All public sector and private sector employees may return to work, subject to the guidelines.
Education: By the end of May it is planned that all students in Israel will return to full educational activity including schools, universities, libraries etc.
Leisure and Sport: all points below are subject to relevant guidelines -
Parks and nature reserves will open for visitors starting May 4;
Gyms are planned to open by May 7;
Outdoor sports are allowed for individuals and couples;
Stores of all sectors and sizes can open for business;
Shopping Malls will open by May 7;
Museums will open on May 17;
Swimming pools and Amusement Parks will open by the end of May;
Theatres, Cinema, restaurants and competitive sports will return to activity by mid-June.