Switzerland Tourism invites India's 'Everest Twins' to participate '100% Women Peak Challenge'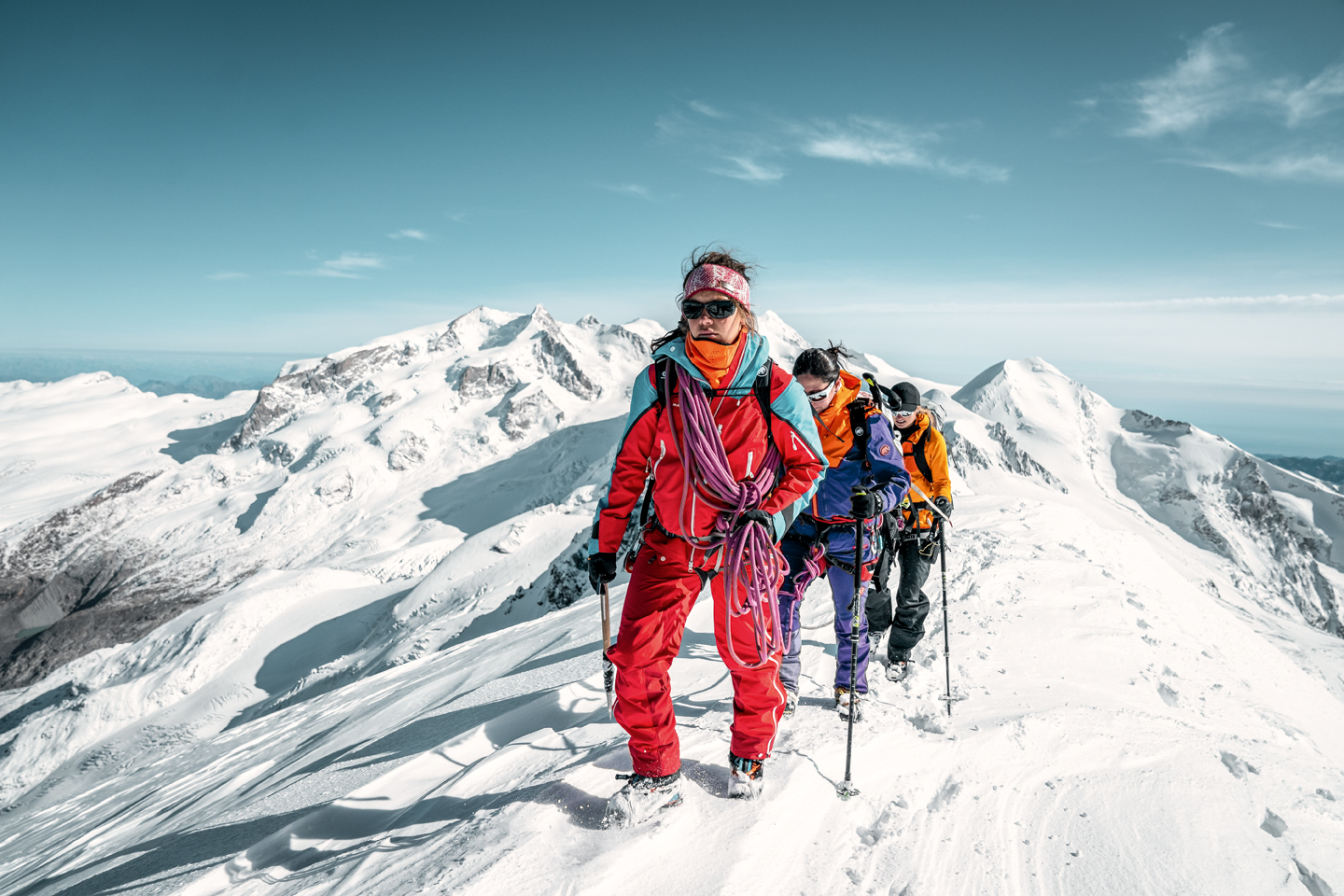 Mumbai: September 18, 2021
India's renowned twin mountaineering sisters Tashi & Nungshi Malik, also popularly known as the 'Everest Twins', have been invited by the Switzerland Tourism board to participate in the '100% Women Peak Challenge'. The challenge was launched on International Women's Day as a part of the 100% Women Only campaign this year with an aim to encourage women-only teams to come together to ascend all the forty-eight – 4000m peaks in the Swiss Alps. The twins will join the global challenge later this month to scale the Swiss Alps for the first time.
The Malik twins have successfully conquered Mount Everest and are the first siblings to reach the North and South Poles, climb the Seven Summits, complete the Adventurers Grand Slam and the Three Poles Challenge. They are now gearing up for their first ever climb in the Swiss Alps. Over 250 women from across the world have taken on this challenge so far, including both seasoned mountaineers as well as women who have never climbed a four-thousand-meter peak before!
"We are looking forward to the most exciting adventure for us this year. Switzerland has been on our bucket list forever because it has more than 40- 4000m peaks that we have been wanting to scale! The fact that this is an 'all women's' mountaineers challenge makes this feat even more special for us. We couldn't be happier to be a part of this campaign! We love travelling, and we love the mountains — this was an easy and an instant yes for us!" said Tashi Malik.
"How do you feel when one of your life's loveliest dreams come true? Yes, we're going where we will feel most alive — high atop the Swiss Alps! The Peak Challenge is a wonderful way to bring together passionate women mountaineers from all over the world. We hope that by participating in this challenge, we are motivating more and more Indian women to take up mountain sports and excel in them," said Nungshi Malik.
Women from all Swiss-language regions — Germany, Belgium, Italy, France, Austria and the Netherlands — have participated in the challenge. Raha Moharrak, the first Saudi Arabian woman to climb Mount Everest, also took part in the challenge with two other women from the Middle East and mountain guide Caroline George in mid-July scaling the 4,164m high Breithorn.
"The board is excited to welcome the twins —Tashi & Nungshi Malik to Switzerland for the Peak Challenge. There couldn't be a better opportunity to connect global travellers, especially women mountaineers, and bring them together to discover all that Switzerland offers in its diverse landscape. We hope that India's representation by the Malik twins will encourage more Indian women travellers to experience Switzerland with a different perspective and step out of their comfort zones and try out the outdoor life by participating in high-altitude hikes, mountain biking and climbing or camping, mostly associated as being primarily male-dominated activities," said Ritu Sharma, Deputy Director, Switzerland Tourism.
Once these women have successfully made it to the top, they celebrate and mark their achievement with a selfie on the summit which is then posted on the Peak Challenge page.
Together with the tourism industry, ST put together around 230 offers and events in March 2021 on MySwitzerland.com/women, that focus on the female view of Switzerland. All experiences - which last from a few hours to several days - are led by women to give them and their actions a platform and also to create role models. Around half of the experiences were newly developed for the 100% Women campaign.
Detailed information can be found on:
• Website 100% Women Peak Challenge: peakchallenge.myswitzerland.com
• 100% Women website - offers for women: MySwitzerland.com/women