Geared to... SAVETOURISM!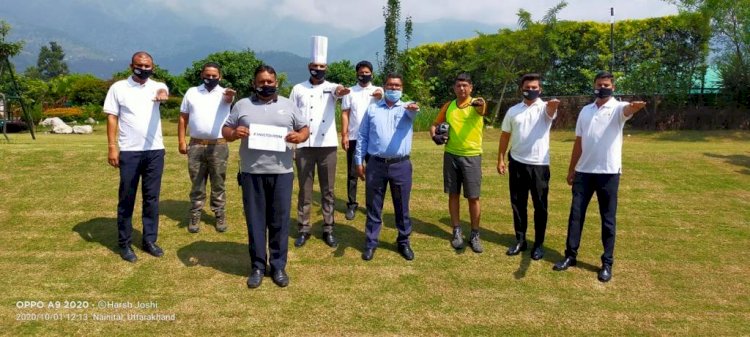 A hospitality consultant Mr. Hemant Patil who runs a company named 'VELEMARK' started city sales call in a pandemic situation to see & encourage travel agents by bicycle as joy ride. But as his journey began this joy ride turned into Save Tourism Campaign. He started visiting to travel agents and resorts - 70 kms to Mehsana and 125 kms to Nadiad- Anand & Baroda. This mission continued for 25 days.

This encouraged him to expand his boundaries to other states and his next mission was Uttarakhand, he started on 28th Sept and travelled all most Kumaon & Dehradun - Haridwar - Rishikesh for the Save Tourism Campaign. He cycled till Nainital & then travelled by public transport - pick up jeep, truck, bus, scooter and recently he came back to his hometown on 13th Oct. via Jaipur & Udaipur.