The Way Forward - Tourism & Hospitality sector's continued sluggish recovery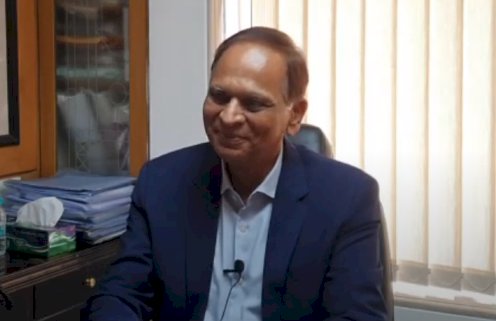 Safari Plus INTALK with Mr. S.P. Jain, Chairman and Managing Director, The Pride Groups of Hotels and Resorts.
Q1) Tourism & Hospitality sector's continued sluggish recovery? What factors according to you are still hampering the recovery in the sector?
The situation in the world is still evolving. The recovery of the sector has been hampered by the lack of international Travel, severe travel restrictions, and the pace of vaccination, the efficacy of vaccines, high infection rates, and the possibility of a third Covid wave.
Q2) Despite all the hindrances and challenges faced this year, we have finally learnt to live with the new normal. How do you see the industry at present?
We have seen the changed consumer perspective from pre to post-pandemic situation. Now with luxury, safety is also equally important. Hospitality groups are taking time and re-strategizing on how to ensure efficient consumer service and safety. During the pandemic, the hospitality industry was looking for short-term gain strategies dropped by most as they will focus on value creation for the years ahead.
Q3) Hotels and Resorts are designing staycation & drivacations packages, how effective it was to control the damage of the floundering economy?
The covid 19 pandemic led the world to cancel vacations and business trips this year. Due to the travel restrictions, many people opted for drivacations. The recovery trajectory for hotels was dependent on drivacations offerings that target the domestic traveler, as no major corporate blocks/bookings were coming in at that point in time.
Q4) According to you what are the trends among travelers in this revival stage?
The government of India recently announced 5 Lakhs free tourism visas. This initiative will give a much-needed boost and play a crucial role in the growth of inbound tourism. Weekend tourism will get a much-needed fillip with more travelers opting for short breaks within the periphery of the city. Another unique trend in the hospitality sector is personalized celebrations in the hotel rooms for small functions, get together and birthday parties. Usually, such celebrations are hosted in restaurants which are usually crowded. Now with these unique sales schemes offering in-room celebrations the guests can avail themselves more privacy and follow adequate safety protocols. This in turn will also boost the room occupancy for the hotels and F&B sales.
Q5) The future is bright (no doubt about it) and many opportunities are coming ahead for Tourism & Hospitality Industry, your message to newcomers who are seeking the opportunity in the Industry?
During the tough time of covid 19, the hoteliers have shown a true resilient spirit. The industry learned to live with the new normal and emerged from it. The one thing I will tell the newcomers is that keep moving forward, keep innovating ways to shine in the work you do.

Interview taken by Ms. Mubaraka Sahiwala