Mandu Mahotsav - KHOJNE ME KHO JAO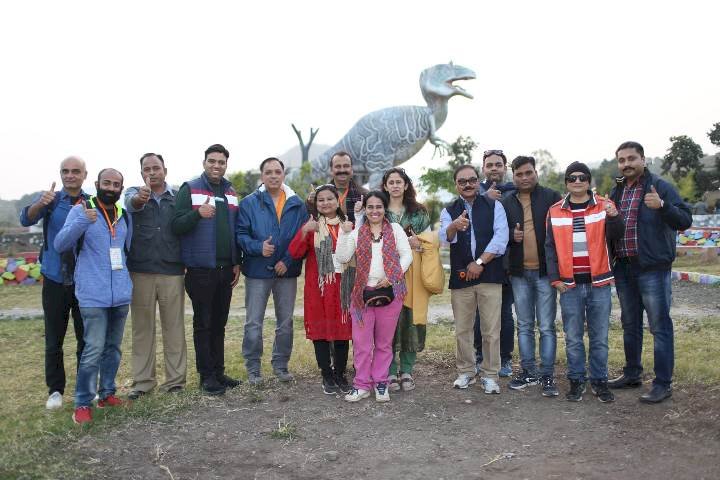 Various programs were organized in Mandu Mahotsav to welcome the new year 2022
Celebration at Mandu Mahotsav started with hot air ballooning at 5:30 am following which a yoga session was held at Chhappan Mahal and Mandu Cycling Tour which ended at 6.30 am. This was followed by the Rural Tourism Excursion at 8:30 am. The Mandu Heritage and Instagram tour took place at 11:00 am and then the Food District, Art and Craft District and Shopping District were opened for tourists. The main attraction of the Shopping District was the opportunity to see weaving of various garments by the weavers.
At 7 pm in the evening, a dance performance was presented by local singers Ishika Mukhati and Anchal Sachan in the music district. On this occasion, Ishika Anchal said that "I am very excited about my presentation in the Mandu Mahotsav and I express my gratitude to Madhya Pradesh Tourism Board for giving me the opportunity to be a part of this Mahotsav." He also said that "Mandu Mahotsav by Madhya Pradesh Tourism Board and E-Factor Entertainment is a platform where not only dancers and singers are given a chance to showcase their art, but artists like weavers, artisans, handicrafts etc. are also given a chance to showcase their art. These opportunities also create a source of income for the artists.
To welcome the New Year, the internationally renowned Mrigaya banda presented a colorful program of music in the music district from 7:30 pm, after which all the tourists gathered in the dinosaur park at 10 pm to enjoy stargazing. With this, the third day of the Mahotsav came to an end.