Pride Group of Hotels bags official food caterers order for 'Vibrant Gujarat Global Summit 2022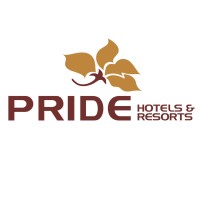 Pride Plaza Hotel Ahmedabad has been appointed as the official food caterer for the prestigious Vibrant Gujarat Global Summit 2022. Scheduled from January 10th to January 12th, 2022, the 10th edition of the Summit is set to be a grand affair with the presence of leaders from 26 countries, Head of States, VIP dignitaries, Global Investors, and Thought Leaders. The catering menu for the Summit will be curated by a team of expert chefs from Pride Group of Hotels featuring an interesting amalgamation of Indian food concepts and a personalized selection of cuisine from across the world.
"We are extremely privileged to be appointed the official food caterer for the Vibrant Gujarat Global Summit 2022. Our expert chefs along with an outstanding team of culinarians will ensure that every detail is impeccably planned, curated, and executed" said Mr. Atul Upadhyay, Vice President, Pride Group ofHotels.
Pride Hotels resonates true Indian Hospitality and has attained high acclaim in the catering and hospitality sector. "This contract with the Vibrant Gujarat Summit reinforces our reputation as the most preferred caterer for corporate and social gatherings. It is our endevaour to genuinely push the boundaries of catering to match the excellence of this prestigious global summit", said Koustuva Mukherjee, Regional General Manager, Pride Plaza Hotel Ahmedabad.
Pride Hotels with its 3213+ Rooms, 70+ Restaurants, and 92 Banquets & Conference Halls offer a memorable experience that resonates with comfort and warm hospitality. It brings a true Indian touch to the hospitality industry, replete with excellent ambiance and unique offerings, thus becoming the preferred venue for conventions and events. Pride Group of Hotels understands that every event, whether personal or professional has different needs and hence offers the flexibility to cater to these events. From Vegetarian, Non-vegetarian, Asian, Jain, Western, or Regional, the culinary team aims to delight the guests by offering something special for everyone.