New Regional Director Mr. Venkatesan Dhattareyan at IndiaTourism, Mumbai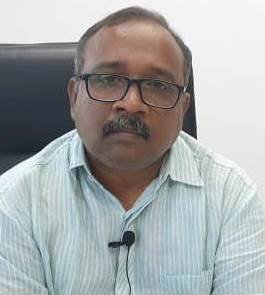 Mr. Venkatesan Dhattareyan from 1 November, 2019 took over as new Regional Director, Western & Central region at IndiaTourism Mumbai Office. Prior to taking charge as Regional Director (West & Central India) he was the Deputy Director General in the Ministry of Tourism Head Quarters in New Delhi handling matters relating to International Cooperation and Information technology Initiatives.
He joined Ministry of Tourism, Government of India joined the organization in 1991. He has been engaged in Destination Marketing since 2004 with active role in the North and South American markets. He also coordinated and organized international and domestic events designed to develop tourism and promote Indian culture. As a core team member of the Incredible India Campaign, he has worked in a number of locations in order to fulfill responsibilities.
Commenting on his joining he said, "The future of the tourism sector in India is positive. A more buoyant market, together with continued commitment by governments to promote destinations and implement measures will surely further assist in the development of the sector in the future."