Opening of Rudraksha International Convention Centre Marks VARANASI as a MICE destination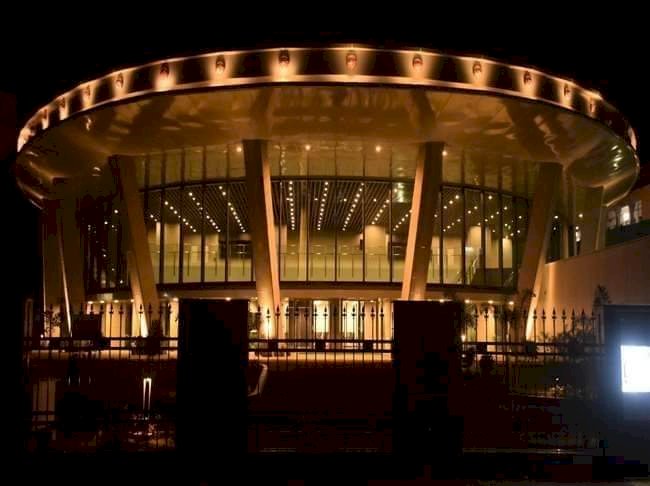 On 15 July, 2021 Prime Minister Shri Narendra Modi inaugurated the iconic Shivaling shaped "Rudraksha International Convention Centre" in Varanasi. The Centre is ideally located in the heart of City, in Sigara area of the town. It is spread over three acres of land. It is constructed with the assistance of the Japanese International Cooperation Agency (JICA) and is the symbol of Indo-Japan Friendship.
108 Rudrakshas are installed in the Convention Centre and give a glimpse of the ancient city of Kashi. It is a two-story building and the roof is shaped like Shiva Linga. At night, the entire building will glow with LED lights. 'Rudraksha', will be a well-equipped convention centre, comprising of the main hall with a full flying tower, a seating capacity of 1,200, a gallery, meeting rooms, and parking for 120 cars. The main hall may be partitioned into smaller spaces when required. VCC is also planned to be an environment-friendly building, fit for Level 3 of Green Rating for Integrated Habitat Assessment (GRIHA). VCC will be equipped with adequate security and safety systems, with a regular entrance, a service entrance and a separate VIP entrance, making it an ideal destination for holding all types of international conventions.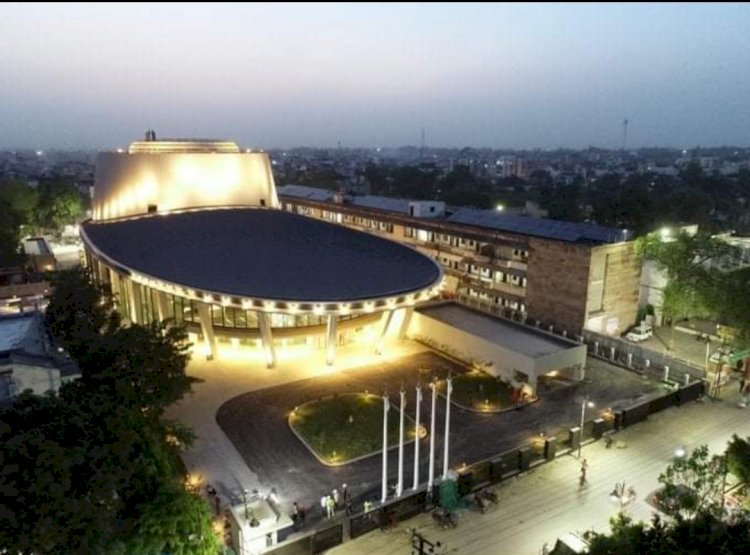 This state-of-the-art centre will make Varanasi an attractive destination for conferences thus drawing more tourists and business persons to the city. The convention can host all types of international conventions, concerts and exhibitions and will boost the MICE movement in Varanasi.
Apart from the convention, many other projects were open to boast Tourism in Varanasi. Prime Minister Shri Narendra Modi also inaugurated a multi-level parking at Godauliya, Ro-Ro vessels for tourism development on the River Ganga and a three-lane flyover bridge on the Varanasi-Ghazipur highway.
Now a state-of-the-art cruise and two Ro-Ro boats with a capacity of about 200 people will be facilitating tourists. Now two Ro-Ro boats will take tourists to the different ghats of Varanasi, these boats are named after Swami Vivekananda and Sam Manik Shah.
Ro-Ro boats will also be used for public transport so that there will be less traffic load on the road. Ro-Ro boats and cruises will not only run during morning and evening aarti at Ganga Ghats, it will also sail in the river Ganga during the day so that people can travel for their daily work. One can also book it under a special tour package and take it to places like Shool Tankeshwar, Kaithi Chunar etc.
The interior of the cruise will carry religious and spiritual views of Kashi along with the history and heritage of Kashi. Inside the cruise, there is a large screen to give information to the tourists. Audio-video will also be played on the screen. With an aerial view of 84 Ghats starting from Assi Ghat to Adikeshav Ghat, information about the history, religious and spiritual significance of the Ghats will be shown and told to the tourists.