Product Innovations will be the key to India's Sustainable Tourism Growth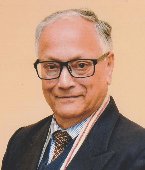 India as a destination was only focused as cultural destination and even our tour operators have been promoting traditional products which is mainly focusing on our unique cultural heritage. This is mainly branded as the Golden Triangle of India i.e., Delhi-Agra- Jaipur circuit and may be extended by including in the circuit Gwalior-Shivpuri-Orchha, Khajuraho-Varanasi or Jaipur-Udaipur-Jodhpur-Mumbai or Delhi-Shimla-Kullu-Manali mainly covering North India destinations as the Delhi is now the main gateway for arrival of international tourists.
There is no denying that now the time has come to redesign our products with new products which have been developed in Madhya Pradesh-Bhopal-Indore, Kanha National Park or move towards South India in a big way. Here air-connectivity from various parts of the globe have made a remarkable change in tourist movements.
We should encash the new interest among tourists to explore more unexplored areas in India. This helps to get repeat visitors and longer stay from tourists. Western India and Eastern India have many Niche products which can also be the unique sale proposition to attract foreign tourists, Kerala products have already got the global acceptance. Its Ayurvedic Rejuvenation packages hold attraction and with 3 international airports have taken good number of international tourists. They rightly diversified the product with Munnar Hills, Backwater drive at Alleppey-Kollam, Periyar wildlife very enchanting packages with in 500 km also with an affordable price.
Similarly Andhra Pradesh, Karnataka, Tamil Nadu have come into tourism scene of India challenging North India with varied products specially Chennai on Medical Tourism, Andhra Pradesh with MICE, Karnataka with world Heritage Monuments of Aihole-Pattadakal-Hampi, Telangana with miles of pristine beaches and temple festivals and tiers of hotels, air connectivity with brand new International airports. The remarkable changes in tourist movements happened because of diversification of products.
East Kolkata-Darjeeling and Buddhist pilgrim circuits in Bihar and the North East. Ministry of Tourism also putting special efforts to promote Buddhist circuits to attract more traffic toward Gaya, Bodhgaya, Rajgir-Nalanda- Vaishali-Kushinagar and had Buddhist Conclave in Varanasi where over 400 delegates from overseas participated. Even Gaya is now open for Charters from Buddhist destinations. A good winds of change is visible with new products.
No doubt, innovations will be the key for future growth. The states which can really provide unique experience and a very different package and more on affordability part taken care, will have prosperous tourism. In this respect Kerala, Rajasthan, Goa and Madhya Pradesh are making positive impact in tourist's mind. Even Gujarat, Odisha and Himalayan states of Uttarakhand are doing quite well. These states specially Uttarakhand, Himachal Pradesh etc are doing well because of unique nature trails, Himalayan temples, wildlife and Gujarat and Odisha for temples, beaches, wildlife, cuisine and shopping. As in Uttarakhand infrastructure is limited, they have started with limited groups. Tamil Nadu is a big alternative destination with temples, beaches, resorts, wildlife, shopping and big efforts put by the government of Tamil Nadu Tourism. Cruise tourism, Health tourism, sports tourism are also the areas where South is doing well by diversifying the products.
Rural Tourism with ethic culture has been India's new tourism product and hold good potential but need infrastructure upgrading to have international acceptance and also good connectivity. Government has to do more and now doing its best as per market needs mainly global marketing of all these new products/destinations and infrastructure development in an integrated manner with state government partnerships.
Our wildlife packages have been added as new attractions and is being promoted with eco-sensitive approach. The viewing of wildlife is much better now and Tiger viewing is challenge for tourists. Our festivals and fairs have been packaged very professionally and tourists are queuing to buy these diversified products. Sports tourism with golfing tours, skiing in Auli, Gulmarg, Solang valley near Manali are big attractions and getting popular. Even Farm Tours in Haryana also getting popular, Winery visits in Maharashtra, Rice field visits in Dehradun, Tea Estate visit in Darjeeling, Assam and Nilgiri, Hills; even visit to Automobile plant in Punjab Textile plant, in Surat, IT Hubs (AP), Carpet manufacturing, glass manufacturing, filigree work in Odisha, Leather (Tannery) have growing interest to new generation tourists. Even younger tourists like to come to India to learn musical instruments Tabla, Flute, Sarod and dance of various forms and like to spend 2 to 3 months for this purpose.
We have so much of options and new initiatives. With innovative approach and investments, India can be the most popular destination in the world. We can show the difference to the world and present India as a destination For all Reasons and for all Seasons.
By Gour Kanjilal, Executive Director, IATO and Former, Dy. Director General, Ministry of Tourism, Govt. of India and Freelance Journalist..