FTCCI held a session - "Roadmap for Building a Stronger Tourism Product" Telangana State as Tourism Hub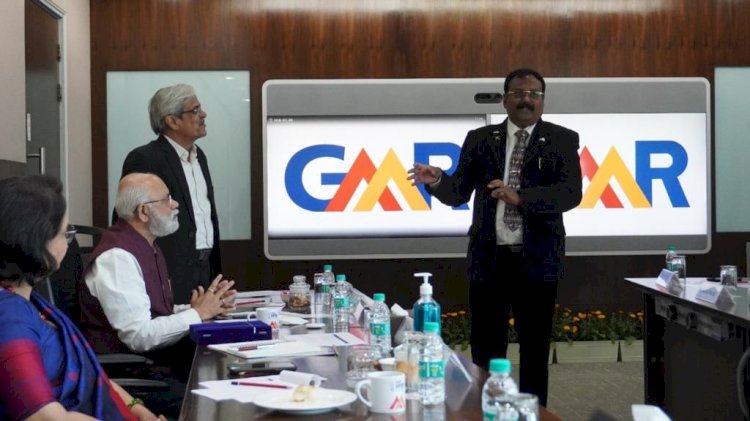 Tourism Committee of Federation of Telangana Chamber of Commerce and Industry (FTCCI) recently held a Brainstorming Session on "Roadmap for Building a Stronger Tourism Product" to make Hyderabad, Telangana State and nearby region as Tourism Hub. This was a precursor meeting for the upcoming event called Hyderabad Aviation Summit 2022. Key industry stakeholders including CEO-Mr. Pradeep Panicker, CCO-Mr. Ashish Kumar of GMR Hyderabad International Airports attended it and provided the insights.
What clearly came out from the discussion is that the concerned region has huge potential for inbound tourism both for domestic and foreign traveler. This potential, however, it has largely remained untapped for a long time. Apart from the famous monuments – Charminar, Qutb Shahi Tombs, there are places which remain hidden gems in the region to name a few, Ramappa Temple, a UNESCO World Heritage Site, Thousand Pillar Temple, Mallikarjuna Temple (also known as Srisailam Temple), Gandikota Liamtra (known as Grand Canyon of India), Pochampally village which is recently awarded 'Best World Tourism Village' by UNWTO (United Nation World Tourism Organisation). Moreover, with new entrant such as The Statue of Equality, which has already garnered popularity in all over India, Yadagirigutta Temple, which is being termed as big as Tirupati temple, and Buddhavanam at Nagarjunasagar, it is the right time to market and promote the tourism in the region.
In the discussion GMR Hyderabad Airport opined:

"Inbound tourism has huge economic multiplier impact on the city and the state GDP, we are happy to work closely with stakeholders such as FTCCI Tourism Committee and make State of Telangana and its capital Hyderabad a tourism destination of choice in the region". "Some of the sites, in the region are even more beautiful than famous international tourist sites. We just need to market and promote these places well.

Moreover, "in order to make this region into a Tourism Hub, we need to curate the sites based on specific themes and experiences and support them with world class infrastructure, hygienic facilities, hotels, skilled tourism ecosystem workforce which can act as brand ambassador for the region and promote these tourism sites aggressively across India and globally.
Mr. Valmiki Hari Kishan, Chairman Tourism Committee of FTCCI initiated an event scheduled in March in the name and style of Hyderabad Aviation Summit 2022 for which the Preparatory meet hosted by GMR Hyderabad International Airport as without building a Stronger Tourism Product its difficult to see the end results. Tourism Committee of FTCCI has been working for the past couple of years in showcasing Telangana in World Tourism Map under the dynamic leadership of Chairman Valmiki Hari Kishan, Soon after the bifurcation of the State its FTCCI Tourism Committee showcased the State of Telangana by successfully organising 3 days event called Telangana Tourism Conclave for which they hosted 1200 Tourism stakeholders from pan India.
Ms. Anuradha Reddy , Convenor INTACH Telangana chapter a women Historian on Aviation gave a brief presentation of how aviation started from Hyderabad and how it shaped for future.
GBK Rao, Chairman of Pragati Group felt its time to place Hyderabad as a Hub for Biodiversity because of the recent developments on record break of massive plantation particularly more than 47 lakh herbal and medicinal plants planted in Pragathi Sudhama itself.
Along with GMR Hyderabad International Airport Commercial team, 15 members of Tourism Committee of FTCCI represented in this brainstorming session and came out with many ideas to make Hyderabad a Happening City with all possible support of Tourism Dept Govt of Telangana State and Ministry of Tourism Govt of India and also the Ministry of Aviation to increase the footfall into the State as we have many reasons to visit Telangana at the same time many seasons to visit.