Maharashtra Tourism to develop Jain Tirth Darshan Circuit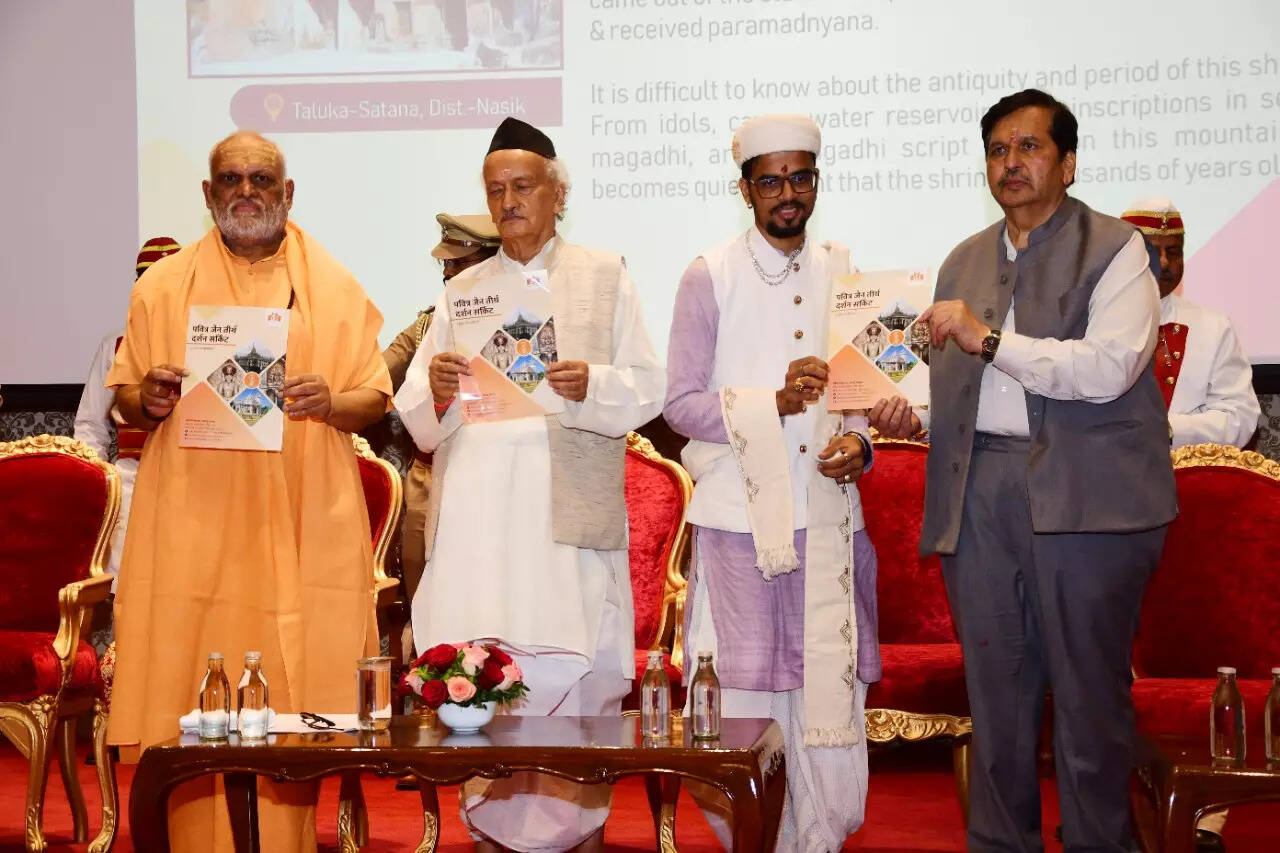 The 'Holy Jain Pilgrimage Circuit' was inaugurated on 7th January 2023 by State Governor Bhagat Singh Koshyari. Hon. Tourism Minister Mangalprabhat Lodha, Tourism Department Secretary Saurabh Vijay, MTDC Managing Director Shraddha Joshi, Mahamandaleshwar Shri Visveswaranand Giriji, Mumuksharatna Shri Setukbhai Anilbhai Shah, diamond merchant Sewantibhai Shah along with other members of the Jain community were present were also present during the occasion.
Hon. Tourism Minister Shri. Mangal Prabhat Lodha said, "Recently the tourism department launched a tour circuit based on the life of Dr. Babasaheb Ambedkar, which showed the significant places related to him. Similarly, at Nanded, a special activity was conducted for Sikh community on the occasion of Veer Bal Divas. Now the 'Holy Jain Pilgrimage Circuit' program has been taken up. This includes 9 major Jain pilgrimage sites in the state and programs will be implemented to provide security, pilgrimage and development of facilities in these areas."
Jainism is one of the world's oldest religions, believed to be originated in India at least 2,500 years ago. The spiritual goal of Jainism is to become liberated from the endless cycle of rebirth and to achieve an all-knowing state called moksha (salvation).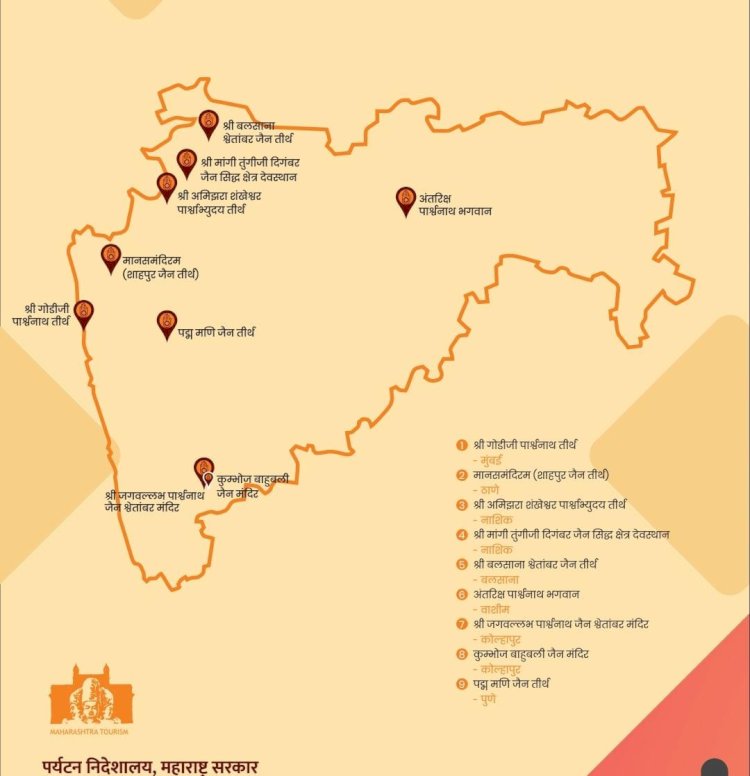 9 important Jain pilgrimage sites (Jain Tirth Darshan Circuit) Shri Mangi Tungiji Digambar Jain Siddha Kshetra Devotion at Satana (District Nashik)- Mansamandir (Shahpur Jain Shrine) at Shahapur (District Thane)-Sri Balsana Shwetambar Jain Shrine at Sakri (Dhule District)- Sri Jagavallabh Parswanath Jain Shwetambar Temple at Bahubali (Dist. Tantric)- Kumbhoj Bahubali Jain Temple at Bahubali (Kolhapur District)- Sri Amizra Sankheshwar Parshwabhyudaya Tirtha at Vani (Td. Dindori, Distt. Nashik)- Padma and Jain Shrine at Pabal (Shirur, Dist. Pune)- Shri Godiji Parshwanath Shrine at Paydhuni (Mumbai)- Lord Parshvanatha at Shirpur (Malegaon, Distt. Washim) these are the major sacred Jain Pilgrimage sites in 'Holy Jain Pilgrimage Circuit'.