The Hyatt Regency brand enters the Pink City with Hyatt Regency Jaipur Mansarovar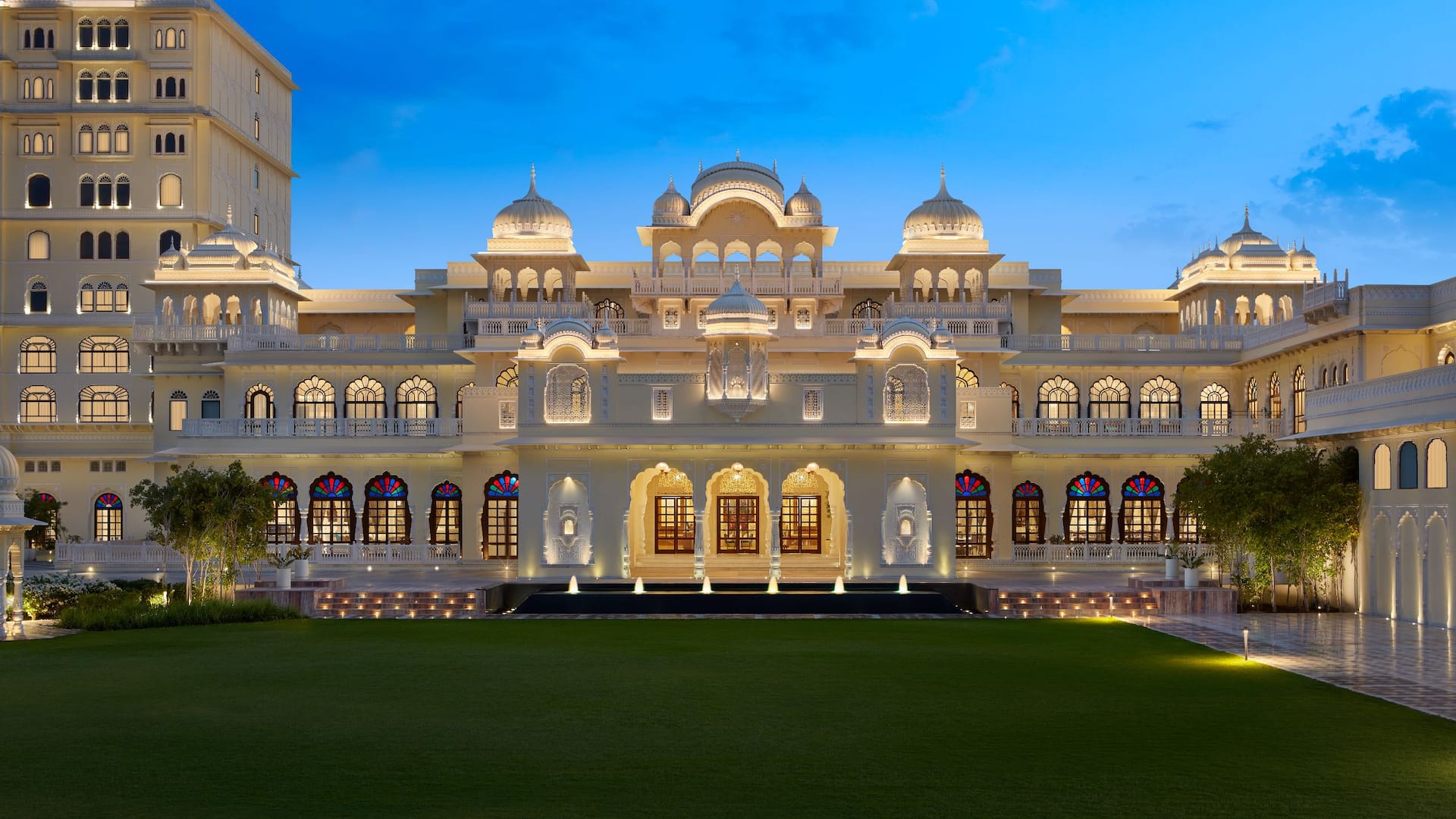 Hyatt Hotels Corporation announced the opening of Hyatt Regency Jaipur Mansarovar. The property underlines Hyatt's focus on strengthening its brand presence across urban and resort destinations in India.
As Rajasthan continues to be an important destination for Hyatt guests, the opening marks the second Hyatt hotel in one of India's most sought-after tourist destinations. Spread across an area of approximately five acres, Hyatt Regency Jaipur Mansarovar is conveniently located in the scenic surroundings of Mansarovar in Jaipur.
In addition to being situated near the renowned ISKCON temple, Hyatt Regency Jaipur Mansarovar also offers easy access to iconic landmarks and shopping attractions such as Hawa Mahal and World Trade Park. With its rich architecture, vast event spaces, and landscaped gardens, Hyatt Regency Jaipur Mansarovar promises to be the ideal destination for weddings, family holidays, and travelers visiting the state to experience the rich heritage of Jaipur.
"As one of the most preferred and culturally rich destinations for Indian and global travelers, we are extremely excited to welcome guests and World of Hyatt members to Hyatt Regency Jaipur Mansarovar," said Nikhil Gandhi, general manager of Hyatt Regency Jaipur Mansarovar. "With its opening, there are now two Hyatt hotels in Rajasthan, reiterating Hyatt's focus on growing its brand presence in destinations where guests prefer to travel."

Guestrooms - The perfect combination of classic architecture and contemporary décor to create a stylish, functional experience for the guests. The 245-room property is spread across two wings – the Royal Wing and the Tower Wing – and guests can enjoy accommodations across various room categories, including 34 suites. The Royal Wing brings 65 Royal rooms, 41 Regency Club rooms, nine Royal Deluxe rooms, and four categories of Suites - including Royal Majestic, Royal Prestige, Royal Diplomat and the Presidential Suite. The spacious rooms come with traditional projecting stone windows known in India as jharokas that provide guests with a bird's eye view of the central courtyard. The Tower Wing offers 96 Standard Rooms and eight Regency Executive Suites.

Dining - For those seeking an authentic culinary experience, Shrot offers organic, locally sourced, regional delicacies. The North Club offers food influenced by the traders and colonisers who set up home in the Indian sub-continent decades ago. The Royal Bakery and Bar serves freshly brewed coffee, a selection of pastries and signature cakes, along with time-honored classic cocktails at the bar.

Special Events - With over 53,000 square feet (5,000 square meters) of functional space, the hotel offers thematic indoor spaces for large and private gatherings and expansive outdoor locations with a magnificent backdrop of the hotel. Designed to host a range of events including weddings, corporate meetings, and social gatherings the indoor venues include The Regency Ballroom, The Imperial Room, and The Manor, and the outdoor venues include Navras Bagh and Chauras Bagh.

Recreation and Wellness - The Mudita Spa presents a wide selection of Indian and contemporary spa therapies and treatments. The StayFit Studio offers 24-hour access to dedicated trainers and cardio and strength training equipment. The hotel also features an outdoor swimming area with a separate pool for children.