Azerbaijan celebrates 66.8% increase in tourists from India in 2019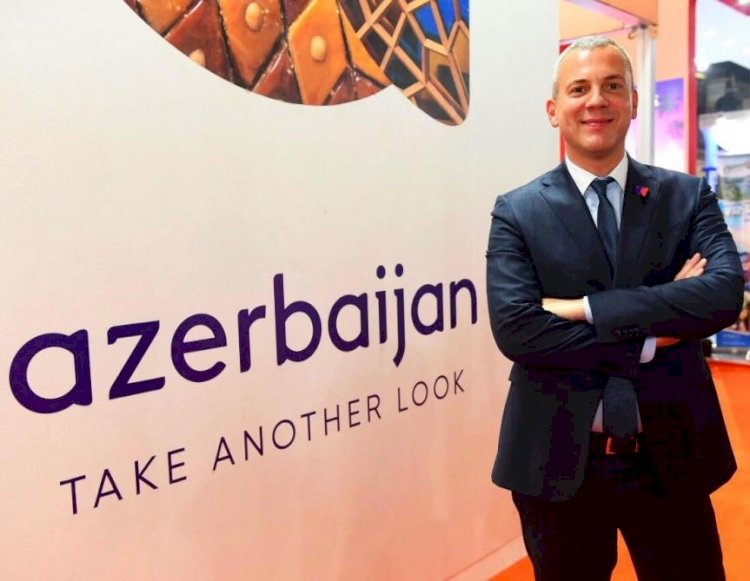 Azerbaijan Tourism Board (ATB) witnessed an exceptional year of growth in tourism across the capital city of Baku and other key regions of Azerbaijan, with Indian visitor numbers up by 66.8%. This achievement comes just over a year after ATB unveiled the "Take Another Look" campaign in India in 2018. "The number of visitors has increased from 16,000 in 2017 to 35,000 in 2018 to 65,000 in 2019," Sengstschmid revealed.
Other markets with a significant increase in visitors include UK (27%), China (64%), and Germany (22%). With a clear ambition to double current in-bound tourism by 2023, the increase in visitors is due to an intensive global marketing campaign as well as an increased appetite among Indian travellers to seek out lesser-known destinations.
Florian Sengstschmid, CEO of Azerbaijan Tourism Board said: "We have had an extremely successful year since we launched "Take Another Look" in India. Our global marketing and communications campaign, paired with extensive in-market engagement and investment in tourism infrastructure has driven visitor numbers from India and beyond – reaffirming that Azerbaijan has truly arrived as a preferred destination in this region."
"India is a key market for us with immense potential due to its high number of international travellers and growing interest in the Caucasus region. We will be investing 6-7% of the overall marketing investment, about Rs 71 crore on the India market. The company is looking at doing direct investment on advertising platforms, marketing partnerships and other tourist-based platforms apart from trade shows and roadshows. OTM gives Azerbaijan Tourism Board a platform to share our culture, cuisine and country with the Indian market. With strong cultural and historical touchpoints between both countries and a simplified electronic visa process that can be done in under three hours, we aim to welcome many more Indians to discover Azerbaijan's many offerings."
ATB has made recent investments to develop the product portfolio of the country to meet the varying needs of the Indian market. This includes adventure activities like skiing, hiking, private jeep tours to the mountains, cultural experiences such as vineyard tours, art and music festivals, and golf for the sports enthusiasts. The country is the perfect destination for families, with a range of family-friendly resorts across a range of budgets and several entertainment zones.
Azerbaijan Tourism Board are also working towards finalizing a three-city roadshow across Delhi, Ahmadabad and Mumbai, with the objective of connecting with airlines and tour operators in the country. Indian carriers are also currently assessing the market and potential flight connectivity.
Azerbaijan's upcoming offerings for the Indian market -
Sporting Events: Sport will continue to be a key factor to inspire tourists to visit Azerbaijan. Formula 1 will return to Baku for the fifth year running with the capital's streets transformed into a world-class course. In 2020, Azerbaijan will be one of several countries to host Euro 2020. To celebrate the tournament's 60th anniversary, instead of one host country, 12 European cities including Baku will host games throughout the tournament. Baku will play host to Group A matches and one of the quarter finals in June 2020.
Film Policy: ATB are also working on a film policy to encourage and support the Indian film industry. With a well-established infrastructure, modern facilities, and tax rebates, Indian cinema is slowly looking at this region with a few film shoots already in the pipeline. From historic settings, to modern architectural monuments and medieval UNESCO World Heritage sites, Azerbaijan has variety of speculator options to film at. The architectural masterpiece by Zaha Hadid - the Heydar Aliyev Centre, Icherisheher or 'Old City', the fire temple – Ateshgah are a few locations that have been popular within the industry.
Novruz festival: Novruz represents the change in season. The tone of the country is celebratory and it's a great time to soak in Azerbaijani culture. Visitors can find unique miniature arts scattered on the streets along with candles and conscientiously painted eggs across mirrors to bring good luck. Ganja in Azerbaijan will be hosting a two-day cultural soirée to celebrate the festival with packages for tourists to book to attend.
Ski Focus: Azerbaijan is surrounded by mountains making winters irresistible for ski enthusiasts. Azerbaijan's ski-friendly regions are a spectacular sight to see and host luxury ski resorts atop the mountain range with first-class amenities and well-prepared slopes. Boasting incomparable beauty, ski resorts and chalets sit on the shoulders of the Greater Caucasus Mountains in Gabala and Gusar regions with perfectly groomed slopes that are great for snowboarding and skiing - whether you are a beginner or an experienced skier.
Business events expansion: Baku's world-class conference facilities and state-of-the-art venues positions itself to become a premium business events destination with a well-developed infrastructure equipped to host largescale meetings and conferences. With its modern facilities and hospitable culture, Azerbaijan is the perfect place to meet and do business.
Preferred Wedding/ Honeymoon destination: Azerbaijan's natural beauty serves as a romantic backdrop for destination wedding hunters, honeymooners and couples seeking a romantic getaway. Until recently, an untouched and mostly unheard-of country is now a haven for to-be couples, with bespoke resorts including the Autograph Collection, Fairmont and Four Seasons opening their doors to host the most lavish weddings. The capital Baku, has experienced wedding planners, picture-perfect weather, beautiful locations and luxurious hospitality chains, making it a perfect destination wedding option.
Revived Wine Route: Azerbaijan is one of the bases of the world's viticulture, with the foothills and valleys of the Caucasus country naturally growing vinifera grapevines. As a result, the region has produced some fine wines over its celebrated 6000-year wine history. Azerbaijan's wine industry has been expanding rapidly over the last decade with extensive investments in top quality technology, and a playful experimentation with internationally renowned grape varieties and many local alternatives. The result is an original and ever improving range of fine wines.
More info can be found at www.azerbaijanwine.com
Golf Tourism Strategy: In October of 2019, Azerbaijan Tourism Board joined the International Association of Golf Tour Operators (IAGTO) to help promote and strengthen Azerbaijan's position as a new golf destination. Azerbaijan boasts two 18-hole international standard golf clubs. This includes the luxury 170-acre Dreamland Golf Club located 40 minutes away from the city centre of Baku, and the National Golf Club which is set amongst the lush green forests around Quba Palace Hotel.
More info can be found at www.golfazerbaijan.com