Daringbadi - The Kashmir of Odisha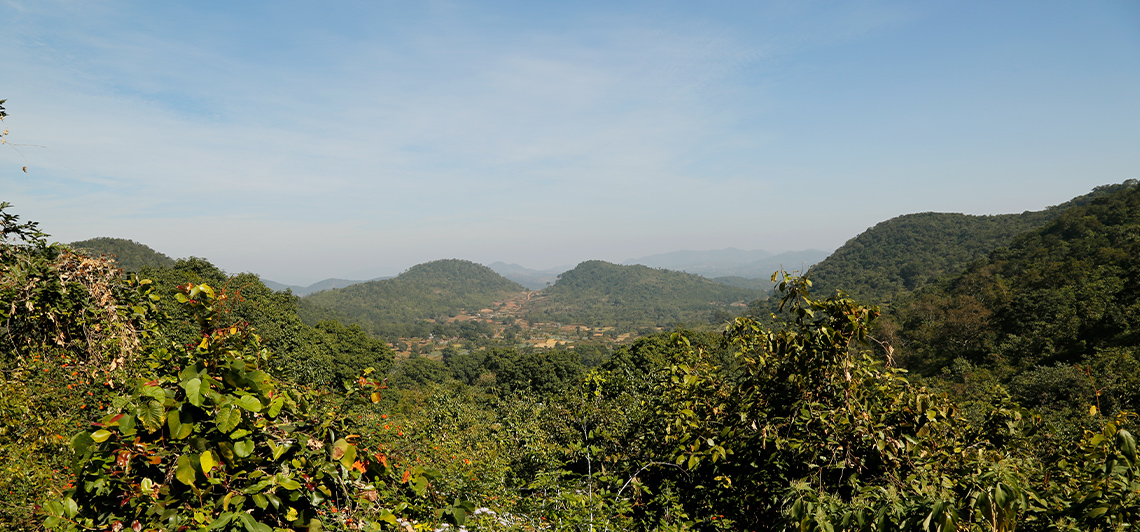 Odisha is one of the richest state of India, when we talk about history, culture, folk, cuisine and natural & man-made attractions. The state's unspoiled wildlife resorts (Simlipal National Park), lake resort (Chilka Lake), Hotwater springs (Tapta Pani) Beach Resorts at Gopalpur-on Sea, Temple Resorts at Puri, Konark, are symbols of eco-tourism and heritage holiday hitherto remained unexplored by tourists.
There are many unexplored and untouched destination in Odisha. And one such is Daringbadi known as the Kashmir of Odisha, located in Kandhamal district of the state. Daringbadi got its peculiar name from a British officer, who was known as Dering Saheb and Badi means village. The place is an eclectic mix of cultural tourism, tribal tourism, nature tourism with addon of adventure tourism. It is one and only hill station and the oldest place of the state. The way to Daringbadi is dotted with pine forests and waterfalls. Daringbadi is surrounded by beautiful valleys & plateaus and dotted with coffee, pepper and turmeric gardens.
One can visit Hill View Park to enjoy the ariel view of the hills & valleys dotted with the pine forests. The Butterfly Garden is a beautiful flowering garden inside the Hill View Park. True to its name, you can spot a number of butterflies there. A visit to spices garden and a walk through coffee garden and turmeric garden can be a memorable experience. For nature lover trekking and camping is good option to explore the destination. You can also enjoy tribal village visiting, hiking, biking, etc. Some of the popular waterfalls are –Daringbadi waterfall, Putudi waterfall, Dadubaba waterfall and Ludu waterfall.
Some near about places that can be explored is Belghar Wildlife Sanctuary – This Wildlife Sanctuary is spread over a huge area of 1617446 acres. Of this 3900 acres is cultivated and rest of the area is covered by forest. The main attraction of this sanctuary is the wild elephant. It boasts of a big variety of flora and fauna including some rare plant species. The area is inhabited mainly by tribal people. You will find British era bungalows here, made entirely of wood, which is a big attraction. Apart from wild elephants, smaller animals like deer and aves are also found here.
Daringbadi is said to be the native place of the most ancient tribes of India - "Kuthia Kondo" and "Dongia Kondo". You can spend a day or two here and soak in the pristine natural beauty of the surroundings.
Daringbadi Nature Camp, Belghar Nature Camp and DEERS (Daringbadi Eco Lodge) offer accommodation options for travelers coming to this part of Odisha. Nearest railway station is Berhampur and nearest airport is Bhubaneswar which is well connected with road and the distance from Bhubaneswar to Daringbadi is 248 kms.
Come, enjoy and feel the untouched beauty of nature, a holiday which is combined with hospitable people and all the more affordability.