Explore a bit of adventure this Valentine's Day in Washington, DC.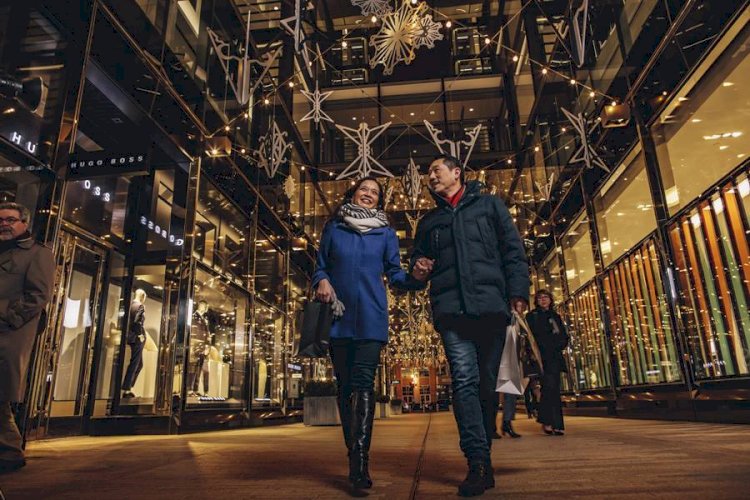 Throw in a dash of excitement and spontaneity for your perfect DC date.
The nation's capital is quite the place to for an adventurous date or fun romantic getaway. From its national parks and outdoor adventures to exciting culinary journeys and more, Washington, DC has everything that a couple could want in an excursion.
Walk among the animals at the Smithsonian National Zoo
Lions, tigers, giraffes and the beloved giant pandas are just some of the 2,000 animals that call the 163-acre Smithsonian National Zoo home. The zoo's habitats feature animals from 400 different species, certainly enough to fill an afternoon with your sweetie.
Expand your knowledge of the nation's capital with a walking tour
DC by Foot offers pay-what-you-like walking tours of DC's most fascinating sites, including the National Mall, Georgetown, the U Street corridor, Capitol Hill and many more. Although the tours are technically free, donations are highly recommended. DC Military Tours explores military sites and other cultural and historic DC landmarks. For more walking tour options in the District, make sure to check out DC Design Tours, Washington Walks and Fiat Luxe Tours.
Take your date to the sky at the National Air and Space Museum
One of the most visited museums in the country resides on the scenic National Mall. Bring your boo on a journey through space and aviation history at the National Air and Space Museum, which includes awe-inspiring artifacts such as the 1903 Wright Flyer and Charles Lindbergh's Spirit of St. Louis, along with the Boeing Milestones of Flight Hall.
Navigate the winter wonderland at Washington Harbour
Most of the year, Washington Harbour in Georgetown greets visitors with a dancing fountain surrounded by restaurants. But when the cool temps settle in, the fountain transforms into prime ice skating real estate. After dark is when it's most magical, with dozens of twinkling white snowflakes lighting up the rink. Admission is only $10 for adults, and you can grab dinner at Farmers Fishers Bakers afterwards.
Savor the Peruvian-Asian flavors of China Chilcano
Relish in the mash-up skills of renowned chef José Andrés at this Michelin Guide Bib Gourmand honoree, an award given to restaurants serving high quality cuisine at affordable prices. China Chilcano, located in Penn Quarter, dishes out a delightful rendition on Peruvian food, with accompanying flavors from China and Japan – all without completely emptying your wallet.