AATO Launches Standardisation Programme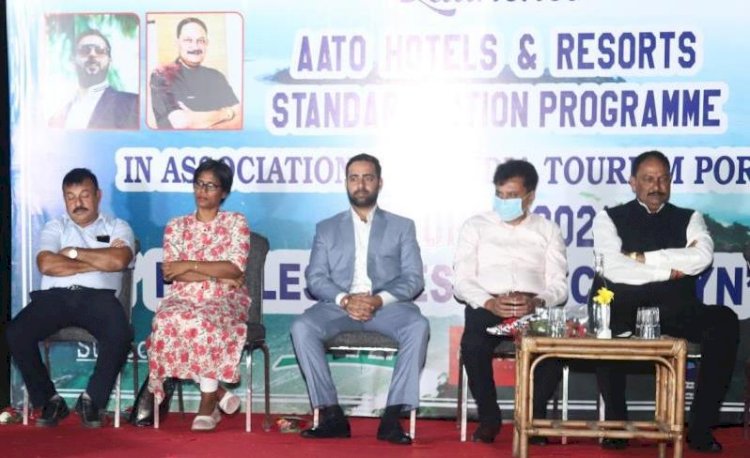 AATO along with YCCI Supported by India Tourism, Portblair launched AATO Hotels and Resorts Standardisation Programme on 5 February, 2021 at Hotel Peerless Resort, Carbyns Cove.
68 Hotels from Portblair, 37 from Swaraj Dweep islands, 21 from Shaheed Dweep Islands, and one hotel each from Baratang and Diglipur islands were standardised.
The occasion was graced by Shri S.K.Singh, IAS, Secretary Tourism as Chief Guest and Ms Moutoshi Naskar, Assistant Director, India Tourism, Portblair was Guest of honour.
Shri M. Vinod, President, AATO briefed about the standardisation programme and said that this is an initiative to provide basic and correct information to the tourists and this standardisation is done by AATO to motivate the stakeholders to get themselves registered with Ministry of Tourism.
Shri M.Vinod thanked all Hoteliers for there support to AATO for taking this initiative AATO will promote all the hoteliers who have been standardised in all National Tourism Fairs. Shri Tanveer Singh also explained the features of the programme. Shri K.Hamza, General Secrertary, AATO proposed the vote of thanks.